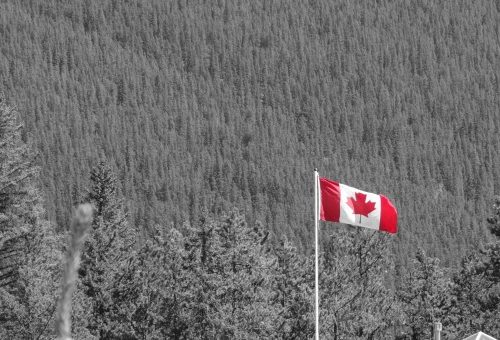 What is the Rural and Northern Immigration Pilot?
The pilot is a program that aims to fill the current gap in the labor market of rural and northern communities. These communities are experiencing a labor shortage due to youth migration, lower birth rates and an aging population. Canada.ca reported that between 2001 and 2016, there has been a 23% decrease in the number of potential workers while those approaching retirement has increased by 40%. The 11 participating communities have been chosen and applications for interested immigrants should open in the Fall of 2019. The specifics of the application process have not yet been released. However, this is a community driven program meaning that the chosen communities will be responsible for candidate recruitment. The goal is to attract the types of immigrants that can best fit the needs of a specific community. Northern and rural communities play a vital role in supplying food, water and energy for the rest of Canada and addressing the current labor shortage is critically important.
Which Communities are Participating in the Pilot?
The communities participating in the program are:
Rhineland/ Plum Coulee/ Gretna / Altona, Manitoba
In order to be eligible to be a pilot community, each of the communities had to meet specific requirements. The community needed to have a population of 50,000 or less and be located at least 75 km from a core of a metropolitan area or have a population up to 200,000 people and considered remote using Statistics Canada's index of remoteness. The Community needed to be in: Alberta, British Columbia, Manitoba, Northwest Territories, Nunavut, Ontario, Saskatchewan or Yukon. Additionally, the community needed job opportunities, an economic development plan and a way to successfully settle new immigrants into the community.
This is a community driven pilot program which means that the communities will be very involved in the program. It will be the community's responsibility to identify job opportunities in the local economy and to seek out applicants that match these jobs. They will be looking for candidates that not only meet the needs of a particular job but that also have a genuine desire to settle in the community. Additionally, the community should work to help the new immigrants meet members of the community and aid in the successful settlement of the new immigrants.
How Can I Apply for the Rural and Northern Immigration Pilot?
Applications are expected to be live in the Fall of 2019 with the first new immigrants arriving in their new communities in 2020. Please check back in Fall 2019 for updates on the application process.
Are You Interested in the Rural and Northern Immigration Program?
If so, Contact VisaPlace today. All our cases are handled by competent and experienced immigration professionals who are affiliated with VisaPlace. These professionals consist of lawyers, licensed paralegals, and consultants who work for Niren and Associates an award-winning immigration firm that adheres to the highest standards of client service.
Ready for the next step? Book your 1 on 1 consultation now or call us at 1-888-317-5770.
Have a Question related to your Immigration Needs?
Click here to fill out the FREE Immigration Assessment form below and get a response within 24 hours to see if you're eligible.
The assessment form should take approximately 5-7 minutes to complete. We will get back to you within one business day to let you know if we are able to help.