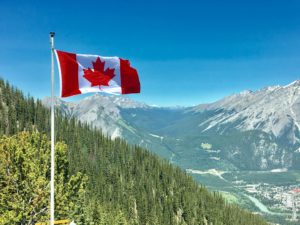 Permanent residency is a highly sought after position in Canada, but many permanent residents wish to become Canadian citizens. Canadian citizens have many rights that permanent residents do not. For example, Canadian citizens may vote in elections, have a Canadian passport and hold public office.
Canadian citizenship is sometimes considered the final step in the immigration process, but it is not an easy one. There are several requirements you must meet.
What's needed to become a citizen of Canada
1. People applying for Canadian citizenship must be over the age of 18 and must be permanent residents.
2. People applying for Canadian citizenship need to be able to demonstrate that they can speak English or French, and may have to undergo a language test.
3. Demonstrating your knowledge of Canada is an important component of becoming a Canadian citizen. You will be given a Canadian citizenship test, either verbally or written. You are required to pass the test in order to become a Canadian citizen.
4. You must meet a residency requirement. As a permanent resident you are likely used to having to meet a residency requirement already. For permanent residents, this requirement is two of every five years that must be spent in Canada.
For permanent residents who are applying for citizenship, they must spend three of the last four years in Canada. If not all of that time was spent as a permanent resident, pre-permanent resident days count as half-days.