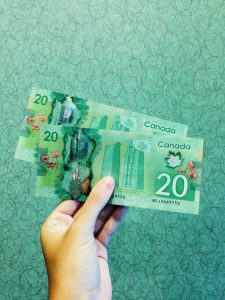 The ROE is the form that employers complete for employees receiving insurable earnings who stop working and experience an interruption of earnings. The ROE is the single most important document in the Employment Insurance (EI) program. Each year, more than 1 million Canadian employers fill out more than 9 million ROE forms for their employees.
Service Canada provides Canadians with a single point of access to a wide range of government services and benefits. Service Canada will use the information on the ROE to determine if a person is eligible to receive EI benefits. They will also determine what the amount will be and how long that person will receive those benefits.
There are several different codes that employers use to define why the employee had an interruption of pay.
ROE Code A: Shortage of Work
Use this code when the employee is laid off since a "shortage of work" occurs when an employer has to lay off staff.
end of contract or season
end of casual/part-time work
end of the school year
temporary shutdown of operations
permanent shutdown of operations
position eliminated/redundant
company restructuring
employer bankruptcy or receivership
ROE Code B: Strike or Lockout
Use Code B when an employee is on strike or has been locked out of the workplace.
ROE Code C: Return to School
Service Canada is phasing out the use of this code.
ROE Code D: Illness or Injury
Use Code D when the employee is leaving work temporarily because he or she is ill or injured.
ROE Code E: Quit
Use Code E when the employee initiates the separation from employment.
to take another job
to relocate with a spouse
to return to school
to voluntarily retire
for health reasons
ROE Code F: Maternity
Use Code F only when a birth mother is leaving the workplace to take maternity leave. It does not apply to adoptive parents or birth fathers.
ROE Code G: Retirement
Use Code G when the employee is leaving the workplace because of mandatory retirement or through a Work Force Reduction approved by Service Canada.
ROE Code H: Work Sharing
Use Code H when the employee is participating in the Service Canada Work-Sharing Program.
ROE Code J: Apprentice Training
Use Code J if the employee is leaving the workplace temporarily to participate in a government-approved apprenticeship training program.
ROE Code M: Dismissal
Use Code M when the employer initiates the separation from employment for any reason other than a layoff or mandatory retirement (that is, the employee is leaving the workplace because he or she has been dismissed by the employer). Also use this code when the employment is terminated within a probationary period because the employee was not well suited for the position (that is, the employee was not able to satisfactorily perform the duties of the position).
ROE Code N: Leave of Absence
Use Code N when the employee is leaving the workplace temporarily to take a leave of absence.
ROE Code P: Parental
Use Code P if the employee is leaving the workplace temporarily to take parental or adoption leave.
ROE Code Z: Compassionate Care / Parents of Critically Ill Children
Use Code Z if the employee is leaving the workplace temporarily to claim compassionate care benefits, or Family Caregiver Benefits.
ROE Code K: Other
The vast majority of reasons for issuing an ROE are covered by the above codes.
change in payroll/ownership or company name
change in pay period type
death of an employee
Service Canada has requested the ROE
All ROE Code information provided by IRCC.