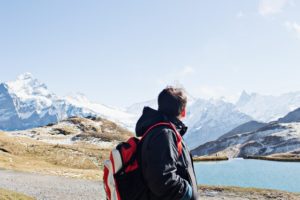 You may find that applying for a Canadian tourist visa can be difficult to get and in some cases, result in a refusal. If this happens, you should know your options, like reapplying! In addition to reapplying, you could also appeal. Deciding which route to take depends on your personal situation. Here is how to reapply or appeal your rejected Canadian visa.
Should I Reapply or Appeal a Rejected Canadian Visa?
The first step to determining if you should reapply or appeal a denied tourist visa is to understand why your Canadian visa application was denied. This is because if you simply reapply after a refusal with the exact same information you will be refused again. You will need to determine if you were refused because you were:
inadmissible in Canada
the immigration officer was not satisfied you would leave at the specified time
you made a mistake on your application/ forgot to include relevant information
there was an error on the part of the immigration office
However, If you have made a mistake with your original application, you could reapply with the proper information on the application. For example, you may have made a mistake on your initial application or forgotten to include a piece of the important documentation necessary for the application to be accepted (e.g. proof of ties to your home country and proof that you can support yourself while in Canada). You will have to explain on your application why you all of a sudden have new information that can get you accepted
How to Appeal Your Refused Canadian Visa
When applications for Canadian immigration are submitted, an immigration officer reviews the application and decides whether it should be approved or denied. The officer uses specific guidelines for making decisions on immigration cases. If an applicant does not meet the required criteria, they are most likely to receive a refusal letter however, sometimes it can be the immigration offers error so we suggest appealing! Whatever the reason for the refusal, it is important to act very quickly once you are notified that your case was denied.
Appealing a Canadian visa refusal can be an extremely complicated and delicate process. You will have to effectively demonstrate why your application should not have been denied and why you deserve a second chance. A licensed immigration lawyer can be your biggest asset and advantage during an appeal against a Canadian visa refusal!
Related Article: Canada Visa Refusal and How to Appeal
Parts of a Canadian Visa Refusal Appeal Letter
If you were denied a Canada visa you can send in an appeal letter for the government to reassess your case. In an appeal letter, you want to include the following:
The date and address of the embassy
Personal details and current address
The date your Canadian application was rejected
The main body of the appeal letter to include: why they refused your application, why you believe that they made a mistake with their decision, and prove their decision was wrong
Travel history and previous visas
Reasons why you wanted a Canadian visa
Create a sense of urgency
Hand Signature
Include all the required documents in an attachment to the appeal letter
Need Help Reapplying or Appealing Your Rejected Canadian Visa?
If so, Contact VisaPlace today. All our cases are handled by competent and experienced immigration professionals who are affiliated with VisaPlace. These professionals consist of lawyers, licensed paralegals, and consultants who work for VisaPlace Legal, an award-winning immigration firm that adheres to the highest standards of client service.
Ready for the next step? Book your 1 on 1 consultation now or call us at 1-877-296-0874.
Have a Question related to your Immigration Needs?
Fill out the FREE Immigration Assessment form and get a response within 24 hours to see if you're eligible.
The assessment form should take approximately 5-7 minutes to complete. We will get back to you within one business day to let you know if we are able to help.