The Quebec Skilled Worker Program is set to reopen April 1st expected to be released shortly that will set the program's restrictions.
In 2014 the Quebec Government imposed a limit of 6,500 applications which was reached in early August 2014. Now, only those applicants who have a valid employment opportunity will be considered until the new guidelines are set for 2015. The program, like the Federal Skilled Worker Program, accepts immigrants who are likely to become economically established in Canada, even those without a job offer, if they intend to reside in Quebec.
What Is Immigration Quebec?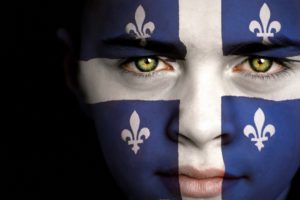 However, because Quebec is Canada's only francophone province, it does require specific qualifying criteria based on the province's cultural uniqueness. For instance, language proficiency, education, and work experience are important to any application and, interestingly, extra points are awarded to those applying as a family with a focus on prospective immigrants who have young children.
The application process is two steps. First, the applicant must acquire their Immigration Quebec Selection Certificate (CSQ) through an application to Immigration Quebec. Once they have their CSQ, the applicant must then apply to the Federal Government to get their permanent resident visa. The costs associated are as follows: $757 for the principal applicant and $162 for a spouse and/or each dependent child. More is to come once the new guidelines are set for 2015.