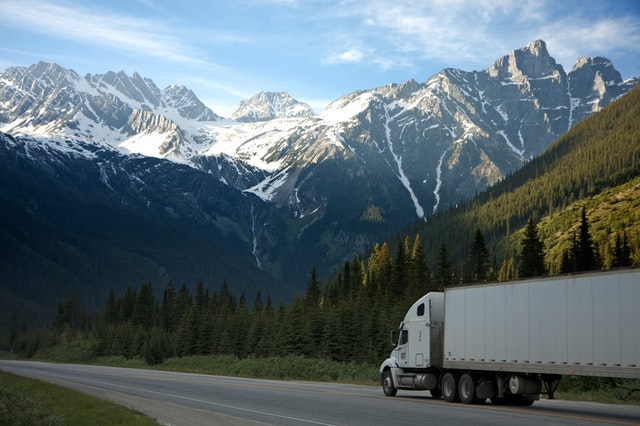 According to the American Trucking Associations, "To move 9.2 billion tons of freight annually requires nearly 3 million heavy-duty Class 8 trucks and over 3 million truck drivers." America needs truck drivers. If you are a foreign worker hoping to work as a truck driver in the US, you may be served best by applying for an H-2B Visa. According to drivers.com, this is the best visa option for truck drivers.
How to Obtain a US Work Visa for Truck Drivers
First, make sure you will be able to fulfill the necessary requirements to be a truck driver in the US. You'll need a heavy vehicle driving license, and many companies will also want you to have a commercial driver's license (CDL), which you can obtain from the Department of Motor Vehicles (DMV) and which your employer can give you information about. Many trucking schools in the United States offer training for the CDL. The minimum age for a truck driver is 18 (21 if your work will require you to cross state lines). You will also need to already have relevant work experience, and a clean driving record is ideal.
Second, secure an eligible job offer from an employer who has the necessary paperwork on their end, including a temporary labor certification for H-2B workers and successful submission and approval of Form I-129. Without a job offer and an employer to sponsor you, you can't apply for the visa. USCIS (US Citizen and Immigration Services) states that your potential employer must also verify that the work will be temporary (under 12 months), prove a shortage of available US workers, and verify your experience in your field. The job must also offer payment equal to the prevailing wage for truck drivers where the company is located. On April 29, 2015, changes were made to the rules for H-2B visas increasing worker protections, so it is important to make sure job offers include these new requirements.
Third, according to USCIS, once your potential employer has done their part, you need to apply for a visa or admission with the U.S. Department of State (DOS) at a U.S. Embassy or Consulate abroad.
Applying for a US Work Visa for Truck Drivers? We Can Help
While these steps are largely straightforward, it can be difficult to navigate both the job market and immigration system in a new country. Luckily for you, we are here to help you get your US work visa. We have helped thousands of people get their US work visas and we can help you, too.
All you have to do is fill out our free immigration assessment form and we will get back to you within 24 hours to discuss your eligibility for a US