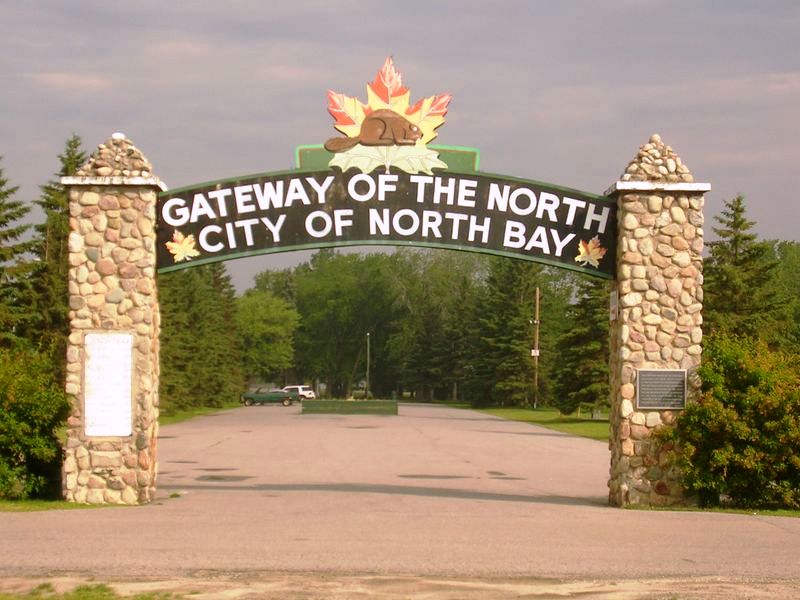 Tucked between the shores of Lake Nipissing and Trout Lake, the picturesque North Bay offers new immigrants an exciting blend of opportunity, a diverse community and excellent amenities. It was selected as one of the cities for the Rural and Northern Immigration Pilot Program launched in the spring of 2019. Learn more about what makes living in North Bay so great!
Where Is North Bay?
North Bay is located in Northeastern Ontario in the Nipissing District. The district takes its name from Lake Nipissing and is located in the traditional territory of the Nipissing First Nation peoples. It is a three and a half hour drive from Toronto, a four hour drive from Ottawa and a six hour drive from Montreal. The city has a population of roughly 50,000 people.
Life in North Bay:
Education:
North Bay offers both French and English district schools for students from pre-school all the way through high school. There are free after school programs for children aged 7-16 as well as youth centers that run over the summer for children aged 7-14. It is also the home of Nipissing University and Canadore College. The two schools share a main campus. North Bay is also home to the CTS Canadian Career College which offers certificates and diploma programs.
Employment:
North Bay has a diverse mix of commercial, industrial and institutional industries. Learn more about finding a job in North Bay.
Health Care:
When you immigrate to Canada, you will need to register with a family doctor. Sometimes, it is difficult to find a doctor right away. You can use walk- in clinics until you are able to locate a doctor. You should also check out Ontario's Health Care Connect website which can help you find a doctor.
Housing :
There is a variety of housing for people in North Bay. You will have to first decide if you would prefer to live in a rural or urban portion of the city. The city is broken into seven areas: Thibeault Terrace, Airport Hill, Graniteville, Pinewood, Birchaven, Central and Ferris. You can look for housing on the North Bay Real Estate Board's page.
Cost of Living:
The cost of living is really important to consider when moving to North Bay. Many of the essential costs of living, i.e food, utilities and transportation, are lower than the urban centers nearby. There is a useful guide that explores the cost of living in North Bay and how to responsibly manage your income.
Activities:
North Bay offers individuals an exciting mix of outdoor activities, festivals, and special events. Events like Culture Days help citizens engage with North Bay's arts and cultural life. During the summer, you can enjoy free concerts at the Kiwanis Band Shell on selected nights. If you enjoy boating and water sports, North Bay Waterfront Marina, located on Lake Nipissing, boasts 210 slips which are available for rent. During the summer, you can learn to swim with local swim lessons. The waterfront on Lake Nipissing is also home to the Chief Commanda II cruise ship and the Heritage Railway and Carousel Company. There are Multi-use pathways that are ideal for walkers, runners, cyclists and skaters. Both adults and children can join local sports teams in order to stay physical active. If you are over the age of 50, you can join the North Bay Golden Age Club. This club organizes daily activities including line dancing and painting. The North Bay Farmer's Market sells fresh produce, baked goods and local crafts/ art work.
Faith:
When you move to a new country finding a new place of worship can help you feel more at home and help you find a great community to be a part of. Learn more about the churches, mosques and synagogue in North Bay.
Are You Interested in Immigrating to North Bay, Ontario?
If so, Contact VisaPlace today. All our cases are handled by competent and experienced immigration professionals who are affiliated with VisaPlace. These professionals consist of lawyers, licensed paralegals, and consultants who work for Niren and Associates an award-winning immigration firm that adheres to the highest standards of client service.
Ready for the next step? Book your 1 on 1 consultation now or call us at 1-888-317-5770.
Have a Question related to your Immigration Needs?
Click here to fill out the FREE Immigration Assessment form below and get a response within 24 hours to see if you're eligible.
The assessment form should take approximately 5-7 minutes to complete. We will get back to you within one business day to let you know if we are able to help.