A Toronto Star article published last week says that the federal government will be reducing the maximum age of immigrant dependant children in Canada from 22 to 19. Previously, students over the age of 22 who were studying full-time were given an exemption and were still eligible, but that will be taken away also.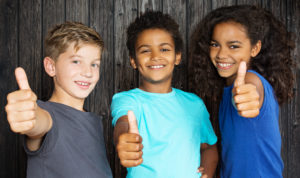 The outline says, "The earlier in life immigrants arrive, the more their educational experience will resemble that of their Canadian-born counterparts and the easier it will be to learn an official language and adapt to Canadian cultural traits and social norms."
Will the New Restrictions on the Age of an Immigrant Dependant Affect You?
The new change will take effect on January 1. In doing so, approximately 7,000 immigrant dependant children will now be unable to come to Canada based on the immigration statistics from 2012, where about 10 per cent or 7,237 dependents who came to Canada were over the age of 19. The information comes from an outline of a government plan, which states that these older children could consider coming to Canada as international students and then applying to immigrate to Canada on their own. In addition, The Star reported that Citizenship and Immigration Canada said Canadian citizenship applications for older children takes a lot longer.
How Do These Changes Affect Your Dependants Immigration Process?
Immigration applications that are already in process will not be affected by the new rule change for immigrant dependants, but any applications filed on or after January 1st will be bound by the new rules. Are you concerned about these rule changes? Are you an immigrant who wants to bring your dependent children to Canada, or someone over the age of 19 who wants to come to Canada as an international student? We can help you! Fill out our Free Online Eligibility Assessment or Book a Consultation with one of our experienced immigration lawyers who can help you bring your family to Canada as immigrant dependants.