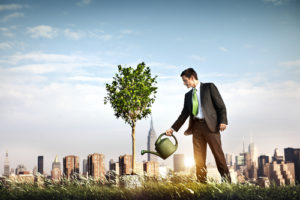 What is Canada Investor Visa Manitoba?
The Manitoba Business Investor Stream was introduced in 2015 as a means to stimulate the Manitoba economy and bring in qualified applicants from abroad. Part of the Manitoba Provincial Nominee Program (MPNP), seeks out individuals whose business experience and investment capabilities will have a high chance of success in Canada. As of May 2018, however, a number of changes have been made to make this process bit more selective.
What Changes Have Been Made to Manitoba's Business Investor Stream?
Changes to the Manitoba Business Investor Stream were made largely to ensure investors would follow through with their investments. The way the system worked before, individuals would invest the required monetary amount and, once approved, would immediately be issued a Provincial Nomination Certificate. This allowed them to apply right away for permanent residence. Problems arose when some individuals, upon receiving permanent residence, did not follow through with their investment. This meant their business was not fulfilling the province's initial goal of boosting the economy.
With the 2018 update, investors participating in the Business Investor Stream will be more closely monitored to ensure they are benefiting the economy and not simply investing to gain a path to permanent residence. While applicants will no longer have to make a $100,000 deposit to the government, the new program has additional and increased requirements. For example, an applicant's net worth must now be $500,000 rather than $350,000 and the investment value may be higher depending on the location of the business. There will also be more extensive verification of the applicant's personal net worth, and the business concept plan will be highly emphasized.
In this new program, if the applicant is approved and receives a Letter of Advice to Apply (LAA) for the Business Investor Stream, they will then be eligible to apply for a temporary work permit. If they establish a successful business or farm operation within the first 24 months of arrival, they may be issued a Provincial Nomination Certificate allowing them to apply for permanent residence. Remember that these increased requirements are not to hurt you, but rather to ensure you, the investor, will keep a successful business going.
Who is Eligible to Apply for Manitoba's Investor Visa?
An investor can apply through the Manitoba Business Investor Stream by means of two pathways: The Entrepreneur Pathway and the Farm Investor Pathway. To qualify for either pathway, you must also be eligible to apply for the MPNP. An individual's eligibility will depend on a number of factors, including experience, age, language proficiency, net worth, and additional factors like their spouse's language proficiency or existing connections to the province. From these factors, the applicant will be ranked on a point-based system that will determine their eligibility for the program.
The Interim Process: Steps to Apply
The Manitoba Provincial Nominee Program, of which the Business Investor Stream is a part, is expected to open its online Expression of Interest (EOI) system in the fall of 2018 once all technical changes are made. For now, the MPNP has instated a temporary "interim process" for those who wish to apply earlier to the Business Investor Stream.
The following is a brief outline of the steps one would take to apply:
Self-assessment: Ensure you meet the minimum requirements to apply.
Research Business Concept: Your Business Concept (or plan) is essential to having a successful application, and we recommend putting a strong emphasis on this particular aspect. An in-person visit is vital, and the Business Consulting Unit (BCU) can offer helpful insight and information.
Submit Expression of Interest: Submit your Business Concept Form, your Self-Assessment Form (available at www.immigratemanitoba.com), and Code of Conduct for Immigration Representatives, if applicable.

If you do not meet minimum stream requirements the MPNP will inform you
If you do meet minimum stream requirements the MPNP will review your business concept and determine whether you can move forward to the next step

If yes, the MPNP will issue a Business Concept Code for you to move forth
If no, you will be informed of the reasons why and must wait a minimum of 2 months after receiving feedback before submitting a new Business Concept. During this time you should conduct further research or modify your concept to improve it.

Submit Application: You will be sent a Letter of Advice to Apply (LAA), after which point you will have 120 days to submit a complete application to the MPNP with a $2,500 processing fee.
Application Assessment: MPNP will conduct an assessment of your application and invite you to an interview to discuss your Business Plan. If approved, you must sign a Business Performance Agreement (BPA). MPNP will then provide a Letter of Support to include with your Temporary Work Permit application to IRCC.
Operate Business: Meet BPA conditions, and provide progress reports to MPNP. Business Consulting Unit (BCU) can also assist you once you arrive in Manitoba.
Receive Nomination: Once MPNP verifies you have successfully completed the conditions of your BPA, they will issue you a Certificate of Nomination. Now, you may apply for a Permanent Resident Visa to IRCC.
Are You Interested in Investing in Manitoba?
If so, Contact VisaPlace today. All our cases are handled by competent and experienced immigration professionals who are affiliated with VisaPlace. These professionals consist of lawyers, licensed paralegals, and consultants who work for Niren and Associates an award-winning immigration firm that adheres to the highest standards of client service.
Ready for the next step? Book your 1 on 1 consultation now or call us at 1-877-296-0874.
Have a Question related to your Immigration Needs?
Click here to fill out the FREE Immigration Assessment form below and get a response within 24 hours to see if you're eligible.
The assessment form should take approximately 5-7 minutes to complete. We will get back to you within one business day to let you know if we are able to help.