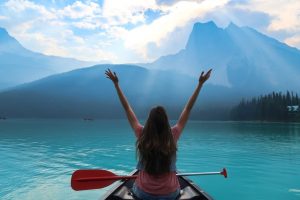 Many times individuals who are living in Canada with a Permanent Resident card will want or need to leave for a specific reason and plan to return to Canada once that trip is over. We then receive messages from those concerned that they will face complications when returning to Canada, just like this one:
"I have a valid Canadian PR card and lived in Canada for quite a while but unfortunately, I have to go outside of Canada for more than 6 months to help my sick grandfather. I heard somewhere that I won't be allowed back into the country if I am not physically in Canada for more than 6 months. Is there anything I can do before leaving in order to make things easier when I am coming back?"
The Permanent Resident card (also known as a PR Card) is issued by the CIC to be used as a valid identification for those traveling abroad and returning to Canada by car, bus, airline or any other means of transportation. Therefore, it is important to have a valid PR card in order to be allowed to enter Canada.
Interested in becoming a permanent resident in Canada? The IRCC aims to welcome 401,000 new permanent residents in 2021 through the Government of Canada's Immigration Levels Plan.
How Long Can a Permanent Resident Stay Out of Canada?
We often get the question "how long can you stay out of Canada if you are a permanent resident?" and we'll answer that for you. The "6-month rule" used to be in place a number of years ago but things have changed and this information is false! Canadian PR Cards are valid for a 5 year period and allows you to freely travel outside of Canada during that 5 year period. However, upon renewal of your PR Card, you should have accumulated at least 2 years of residency in Canada within that 5 year period, unless there are humanitarian and compassionate grounds to explain your absence or you were outside of Canada accompanied by your Canadian spouse.

How to Calculate Residence/Physical Presence
Absences will be calculated only for days where an applicant spent no time at all in Canada. Dates, where an applicant left Canada or returned to Canada, will not be counted as an absence since the applicant was physically present in Canada for a portion of both days. You can count the day that you left Canada and the day you arrived as physical days you spent in Canada.
Worried About Losing Your Canada Permanent Residency? We Can Help!
If so, Contact VisaPlace today. All our cases are handled by competent and experienced immigration professionals who are affiliated with VisaPlace. These professionals consist of lawyers, licensed paralegals, and consultants who work for VisaPlace Legal an award-winning immigration firm that adheres to the highest standards of client service.
Ready for the next step? Book your 1 on 1 consultation now or call us at 1-888-317-5770.
Have a Question related to your Immigration Needs?
Click here to fill out the FREE Immigration Assessment form below and get a response within 24 hours to see if you're eligible.
The assessment form should take approximately 5-7 minutes to complete. We will get back to you within one business day to let you know if we are able to help.