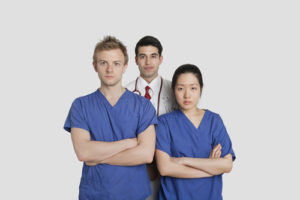 As you may have read, a significant backlog of immigration applications has caused the Canadian government to put a temporary stop on the acceptance of applications for the Federal Skilled Worker Program. However, the government is going to start accepting applications for the new applications as soon as May 4th, 2013! When the time comes, only applications for a closed list of 24 Federal Skilled Worker Program occupations will be accepted.
The 24 occupations include very high-demand occupations such as medical professionals and engineers.
How to Apply for the Canadian Federal Skilled Worker Program
There will be a maximum of 5,000 applications accepted for these occupations from May 4th to April 30th of next year, but if you already have a job offer there is no cap. 300 applications will be accepted for each occupation, while 1,000 applications will be accepted by the PhD stream.
Your work experience is not the only thing that is required for the Federal Skilled Worker Program. You must be able to pass the points assessment, which awards points for different things like age, language ability, work experience and education level. In addition, the program has recently been revamped to ensure that language proficiency and age are the most important factors in determining your points.
How to Get Help with Federal Skilled Worker Program Applications
Do you want to immigrate to Canada via the Federal Skilled Worker Program? We can help you! We have handled many Federal Skilled Worker applications with success, and we can assist you too.
Due to the recent changes to the FSW Program, it can be difficult to determine if you are eligible or if you are applying correctly. Fill out our Free Online Eligibility Assessment and one of our experienced immigration professionals will contact you to discuss your eligibility to come to Canada via the Federal Skilled Worker Program.