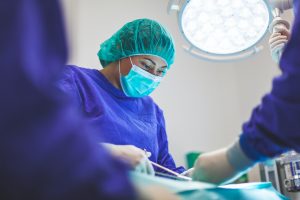 Are you interested in immigrating to the United States and currently working and hold experience as a doctor in your home country? You're in luck! The US considers those with educational and work experience as a doctor, a skilled worker. Being a skilled worker allows foreign nationals to immigrate to the US through several paths.
A doctor or Physician are licensed health professionals who maintain and restore human health through the practice of medicine. Medical doctors perform health assessments, prescribe medication, create treatment plans, provide health and wellness advice to patients, and run diagnostic tests. Medical doctors typically specialize in specific areas of health such as neurology, gastroenterology, dermatology, etc.
Salary Average: $278,000 USD per year
There are several SOC codes referring to Physicians.
SOC 29-1210 – Physicians
SOC 29-1214 – Emergency Medicine Physicians
SOC 29-1215 – Family Medicine Physicians
SOC 29-1216 – General Internal Medicine Physicians
SOC 29-1222 – Physicians, Pathologists
SOC 29-1229 – Physicians, All Other
US Doctor Requirements
To work in the US as a doctor, you typically have to graduate from medical school, pass the medical practice exam, and there are a few other additional requirements.
Each state in the US has different requirements. If a foreign national is looking to move to the US and practice medicine they must obtain a license or other authorization required by the start of intended employment and have a full and unrestricted license to practice medicine in a foreign country.
Step-by-Step Immigration to the US to Practice Medicine
Hire an Immigration Lawyer – There are many documents and requirements for those looking to work and live in the US, even more, if you are looking to practice medicine. An immigration lawyer will help you organize these documents and requirements to find you the best path for US immigration
Find out which state you want to reside – Depending on which state you want to move to will determine the requirements you must reach to practice medicine in the US
Obtain medical license – Depending on which state you decide to live in it will be required to obtain a state license to practice medicine.
Visa Options for Foreign-Born Physicians Immigrating to the US
Thankfully doctors typically have the work and educational experience that are required for foreign workers to immigrate to the US. There are several visas that a doctor may qualify for to move to the US.
The H-1B Visa is the most in-demand option for doctors immigrating to the US. This visa is used by many professionals in the medical industry. In order to get approved for this visa, you will need to have an existing job offer for full-time employment with a US employer such as a hospital, university, clinic, doctor's office, or assisted living community.
To be approved for an O-1 visa you will need to demonstrate through awards, publications, or other evidence that you have extraordinary accomplishments in the medical field. The position which you are going to work once you arrive must require someone of well-above-average skills and experience.
If you are a doctor from either Canada or Mexico then you may qualify for the TN visa. This visa is for physicians who are going to work in the US as either teaching or research doctors. While you are able to work with patients directly, the total amount of time providing patient care should make up less than 10% of your total duties.
The J-1 Visa is a great option for foreign-born doctors because it allows physicians to attend residency and fellowship programs in the US. The J-1 Visa requires a successful passage of the ECFMG examination and acceptance into the training program.
The E-2 Visa is an investor visa but can be used for doctors in some cases. If you are a doctor/physician looking to invest in a medical business in the US and you're coming from a treaty country then you may qualify for the E-2 Visa. For example, if you are looking to come to the US to open a medical office this would qualify for an E-2.
If you are looking to permanently move to the US there are several options depending on your unique case.
Are You Interested in Migrating to the United States as a Doctor?
Immigrating to the US is not a completely straightforward process. The laws are somewhat complex, and for this reason, it helps to work with an immigration professional to help you.
If so, Contact VisaPlace today. All our cases are handled by competent and experienced immigration professionals who are affiliated with VisaPlace. These professionals consist of lawyers, licensed paralegals and consultants who work for VisaPlace Legal an award-winning immigration firm that adheres to the highest standards of client service.
Ready for the next step? Book your 1 on 1 consultation now or call us at 1-877-296-0874.
Have a Question related to your Immigration Needs?
Fill out the FREE Immigration Assessment form and get a response within 24 hours to see if you're eligible.
The assessment form should take approximately 5-7 minutes to complete. We will get back to you within one business day to let you know if we are able to help.