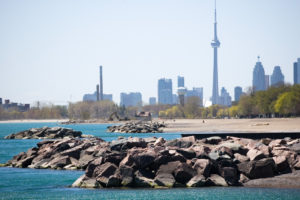 The Federal government has launched a pilot project at the Federal Court in Toronto to see if there is a way to quickly expedite the appeals of time-sensitive work permit, visitor visa and student visa application denials.
Currently, it can take as many as 200 days to fully process an appeal for someone who has been denied a visitor visa, a work permit or a student visa in Canada. While many immigration applications of all types can take months or even years to fully process, these temporary permits are different because they can be time-sensitive.
A time sensitive temporary residence permit in Canada is something that needs to be handled quickly. For example, someone may need to appeal their student visa denial quickly because their classes are going to start soon, or someone may need to appeal their visitor visa denial quickly because they have a wedding, funeral or family emergency they cannot miss.
About the Immigration Appeal Pilot Project in Toronto
This pilot project involves bringing wait times down to between 45 and 60 days through 45-minute hearing that is condensed instead of one that lasts two hours. Judges will also be making efforts to make quicker decisions. This process, if successful, will be used in other cities and maybe even expanded to other areas of the immigration system like in refugee cases.
Because immigration in Canada is currently at record levels, there's also an extremely high level of cases waiting to trickle through Federal Court.
What do you think about this pilot project? Is it a good idea? Tell us in the comments!