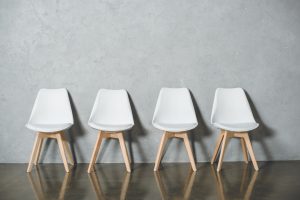 When immigrating to Canada as skilled workers, we usually encourage those entering the Express Entry pool to obtain a job offer before settling in Canada for extra CRS Score points. For those who rather wait until settling in Canada for a job offer, you may want to know your options.
Express Entry Programs That Don't Require a Job Offer
The best option for those seeking to immigrate to Canada but don't obtain a job offer is to apply for Express Entry Programs. Express Entry is a point-based system that manages applicants seeking permanent residency for those who can fill jobs where there is a lack of available skilled Canadian workers. The programs within the Express Entry pool that let you immigrate without a job offer include:
The Federal Skilled Worker Program is one out of three pathways within Express Entry that allow one to work in Canada! The FSW is specific for those who are skilled workers with extensive education and work experience.
The Federal Skilled Trades Program is for skilled workers who want to become permanent residents based on being qualified in a skilled trade.
The Canadian Experience Class allows those who have worked or studied in Canada to become Permanent Residents.
Other Options To Immigrate Without Job Offer
Provincial Nominee Programs
Some of Canada's Provincial Nominee Programs (PNPs) are options for those without a job offer. The PNPs included are:
Ontario's PNP program has several streams that allow qualified immigrants to move to Ontario before getting a job offer.
There are two particularly busy provincial nomination streams that do not need employment offers among the several streams operating under the SINP. The first is the Saskatchewan Express Entry-linked stream, which, in order to apply, requires an active profile in the federal Express Entry system.
Nova Scotia Demand Express Entry (Category B) is the critical Stream for acquiring the Nova Scotia Provincial Nomination without a job offer.
Investor Program
There's also the Canadian Investor Program category, where depending upon your net worth and your business experience, you could qualify for immigration without a job.
Looking to Immigrate Without a Job Offer?
If you find yourself wanting to immigrate to Canada but don't have a job offer, contact VisaPlace today. All of our cases are handled by competent and experienced immigration professionals who are affiliated with VisaPlace. These professionals consist of lawyers, licensed paralegals, and consultants who work for VisaPlace Legal an award-winning immigration firm that adheres to the highest standards of client service.
Have a Question related to your Immigration Needs?
Fill out the FREE Immigration Assessment form below and get a response within 24 hours to see if you're eligible.
The assessment form should take approximately 5-7 minutes to complete. We will get back to you within one business day to let you know if we are able to help.