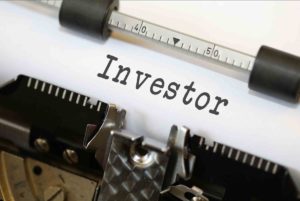 (Below is a transcription of this video)
Hi, this is Michael Niren, Immigration Lawyer and Founder of VisaPlace.com. The Canadian government will be introducing late January 2015 so in a few weeks from now, the New Immigrant Investor Program and it's called, I will read it "The Immigrant Investor Venture Capital Pilot Program." This is a new initiative by the Federal Government to attract investment to Canada.
How to Qualify for the Immigrant Investor Venture Capital Program
The criteria to qualify for this program is an investment of $2 million by applicants and who have obtained a net worth of $10 million legally. Not a lot of people are going to qualify for this program. They will be accepting 500 applicants in a specified period. I wish the government a lot of luck in attracting qualified applications and certainly there are, I'm sure, a few who may be interested in this program but that's a pretty high standard of qualification for any immigration program, the highest I have ever seen.
How the Funds Will be Invested
The funds, if an applicant qualifies, will be invested in innovative Canadian based startups that have high potential for growth. Obviously, the government wants to attract investment and the carrot if you will, the incentive will be for Canadian permanent residents. It remains to be seen whether or not this new investor program will be successful. I have my doubts. I think the investor program needs a redo. It needs to be reintroduced, so I certainly agree with the government in that sense.
The criteria they've imposed, at least as far as we know so far, seems to be unrealistic. Anyway, we'll find out within the next few weeks. Thank you and have a great day. If you like this video, please click like.
Are you Interested in the Immigrant Investor Venture Capital Program
If the immigrant investor venture capital program sounds like the best way for you to finally make the move to Canada, VisaPlace can help get your journey started today. All you need to do is use our free online immigration assessment form here or contact us here.