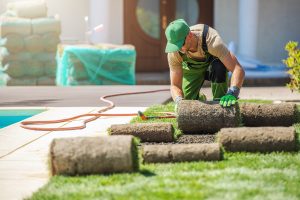 Did you know 33,000 foreign workers are already granted a US Immigration status in 2022? More specifically, thousands of skilled and unskilled workers who applied for the H-2B visa have been given the perfect opportunity to use their skills and make the US their new home. Only a certain number of immigrants can be invited through this category each year and it's important to submit your H-2B petition before the cap is met. Unfortunately, the mid-year H-2B visa cap has been met which you can learn more about here!
H-2B Visa for Temporary Non-Agricultural Workers
The H-2B visa is a temporary non-agricultural work permit created for those who are seeking to immigrate to the United States with their working experience. Unlike the H-1B visa which is for highly skilled workers in "specialty occupations", the H-2B category is for skilled and unskilled workers. The H-2B program requires the employer to attest to the Department of Labor that they will offer a wage that equals or exceeds the highest of the prevailing wage, applicable federal minimum wage, the state minimum wage, OR  local minimum wage to the H-2B nonimmigrant worker.
H-2B Visa Cap
There is a limit on the total number of applicants who may be issued an H-2B visa or otherwise granted H-2B status during a fiscal year which has been set to 66,000 applicants per year. However, unused H-2B numbers from one fiscal year do not carry over into the next. Once the H-2B cap is reached, USCIS may only accept petitions for H-2B workers who are exempt from the H-2B cap. 
Mid-Year H-2B Visa Cap Has Been Met
The USCIS announced that employers can no longer hire foreign workers under the H-2B visa category for the first half of the 2022 fiscal year. This is because the mid-year H-2B visa cap was met on September 30th, 2021. This also means that any H-2B visa requests for an employment start date before April 1, 2022, will be rejected unless they are exempt.
Want To Apply for The H-2B Visa in the Future?
If so, Contact VisaPlace today. All our cases are handled by competent and experienced immigration professionals who are affiliated with VisaPlace. These professionals consist of lawyers, licensed paralegals, and consultants who work for VisaPlace Legal, an award-winning immigration firm that adheres to the highest standards of client service.
Ready for the next step? Book your 1 on 1 consultation now or call us at 1-877-296-0874.
Have a Question related to your Immigration Needs?
Fill out the FREE Immigration Assessment form and get a response within 24 hours to see if you're eligible.
The assessment form should take approximately 5-7 minutes to complete. We will get back to you within one business day to let you know if we are able to help.