US Tech Companies Join Forces Against Immigration Travel Ban
It is a widely-held belief within tech companies that immigration to the U.S. has been and continues to be a driving force for the American economy.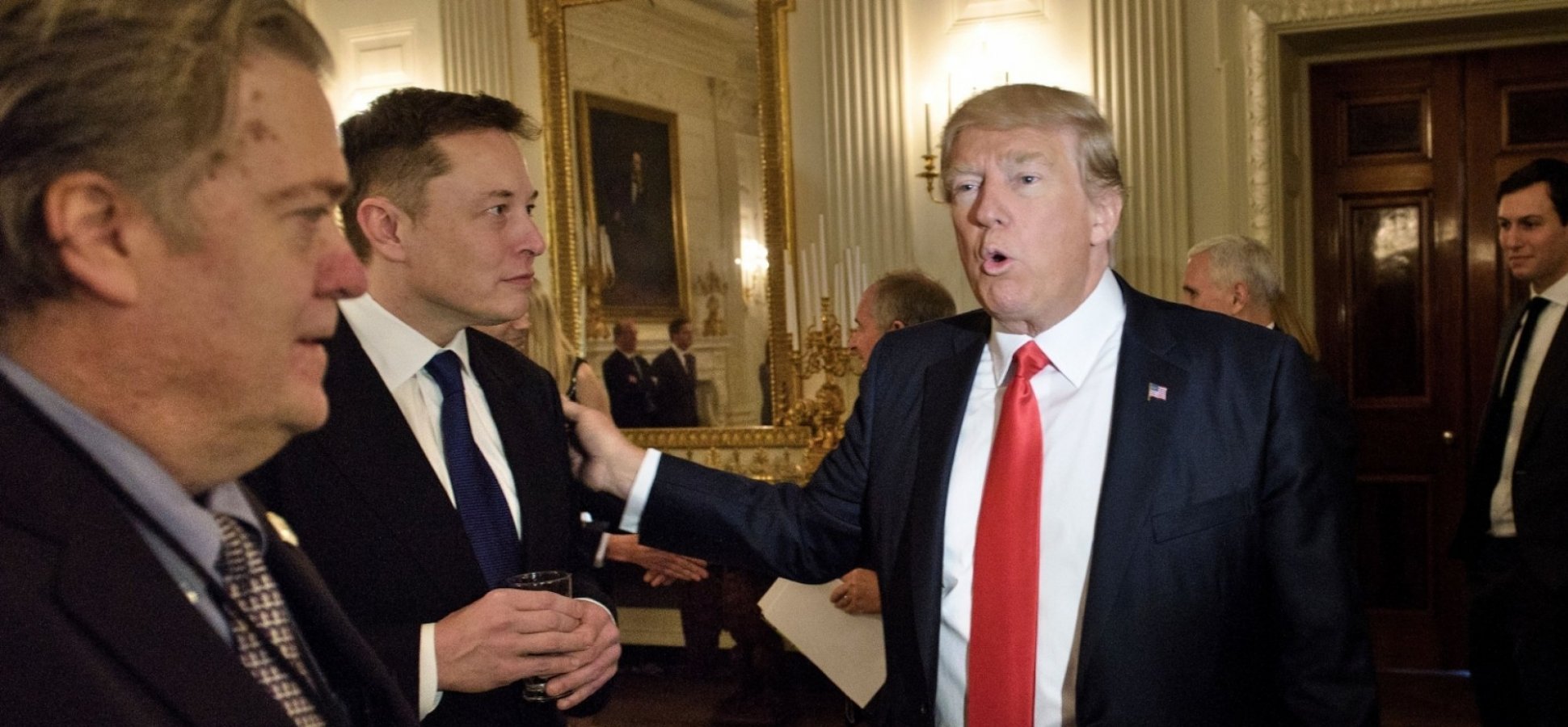 Tech CEOs Take a Stand Against Donald Trump's Immigration Order
Some of the biggest names in Silicon Valley have teamed up together over the weekend to support the high-profile legal battle between immigration and President Donald Trump. The Presidents most recent executive order banning immigration to the USA from seven mostly Muslim countries have highly affected these tech companies. Trump's orders have publicly been denounced, because of the temporary block that a federal judge upheld, leaders in tech industries joined a friend of the court brief opposing the ban.
Trump's orders represent "a significant departure from the principles of fairness and predictability that have governed the immigration system of the United States for more than fifty years," reads the amicus brief, written by Andrew Pincus of the Washington, D.C.-based law firm Mayer Brown LLP." The Order makes it more difficult and expensive for U.S. companies to recruit, hire, and retain some of the world's best employees.  It disrupts ongoing business operations. And it threatens companies' ability to attract talent, business, and investment to the United States." The immigration travel ban denied entry into America even for those with valid visas pertaining to their tech positions for U.S. companies.
Seattle-Based Amazon, one of the largest American electronic commerce and cloud computer company, had filed a declaration of support in the case for the immigration travel ban. Notably absent from the team was also Oracle, Palantir (co-founded by Trump ally Peter Thiel), Qualcommm, and IBM. Recently, the CEO of IBM, Ginni Rometty said that he "conveyed the company's views directly" to Trump at an in-person meeting last week. During that meeting, there was also Tesla and SpaceX CEO Elon Musk who attended. Many other Silicon Valley leaders were supposed to be in attendance at that meeting with Mr. Trump but pulled out last minute due to the intense public backlash against the immigration orders. The Inc. magazine had a risky quote saying "the only major tech companies not fighting Trump on immigration are the ones helping him". Inc. magazine is an American monthly publication focused on growth companies.
The last recorded time that dozens of tech companies joined forces on this large of a scale was when they signed a friend of the court briefs in support of Apple in the smartphone maker's encryption battle with the federal government.
"Immigrants are leading entrepreneurs," Sunday's brief reads. "Some of these businesses are large. Immigrants or their children founded more than 200 of the companies on the Fortune 500 list … Collectively, these immigrant-founded companies generate annual revenue of $4.2 trillion, and employ millions of Americans." The ban also stopped all travel for workers attending business meetings, conferences, and conventions even if a traveler obtained a business visitor visa. It is unclear how the briefing came together over the weekend and which technology trend organizations were involved at this time.
It has been rumored that many of companies who signed the brief are still expected to send a public letter to Trump's administration regarding the ban. This is something we believe the public will be able to see over this week.
Here is a complete list of the companies who signed the order, in alphabetical order:
1. AdRoll, Inc. 2. Aeris Communications, Inc. 3. Airbnb, Inc. 4. AltSchool, PBC 5. Ancestry.com, LLC 6. Appboy, Inc. 7. Apple Inc. 8. AppNexus Inc. 9. Asana, Inc. 10. Atlassian Corp Plc 11. Autodesk, Inc. 12. Automattic Inc. 13. Box, Inc. 14. Brightcove Inc. 15. Brit + Co 16. CareZone Inc. 17. Castlight Health 18. Checkr, Inc.
19. Chobani, LLC 20. Citrix Systems, Inc. 21. Cloudera, Inc. 22. Cloudflare, Inc. 23. Copia Institute 24. DocuSign, Inc. 25. DoorDash, Inc. 26. Dropbox, Inc. 27. Dynatrace LLC 28. eBay Inc. 29. Engine Advocacy 30. Etsy Inc. 31. Facebook, Inc. 32. Fastly, Inc. 33. Flipboard, Inc. 34. Foursquare Labs, Inc. 35. Fuze, Inc. 36. General Assembly 37. GitHub 38. Glassdoor, Inc. 39. Google Inc. 40. GoPro, Inc. 41. Harmonic Inc. 42. Hipmunk, Inc. 43. Indiegogo, Inc.44. Intel Corporation 45. JAND, Inc. d/b/a Warby Parker 46. Kargo Global, Inc.47. Kickstarter, PBC 48. KIND, LLC 49. Knotel 50. Levi Strauss & Co. 51. LinkedIn Corporation 52. Lithium Technologies, Inc. 53. Lyft, Inc. 54. Mapbox, Inc. 55. Maplebear Inc. d/b/a Instacart 56. Marin Software Incorporated 57. Medallia, Inc. 58. A Medium Corporation 59. Meetup, Inc. 60. Microsoft Corporation 61. Motivate International Inc. 62. Mozilla Corporation 63. Netflix, Inc. 64. NETGEAR, Inc. 65. NewsCred, Inc. 66. Patreon, Inc. 67. PayPal Holdings, Inc. 68. Pinterest, Inc. 69. Quora, Inc. 70. Reddit, Inc. 71. Rocket Fuel Inc. 72. SaaStr Inc. 73. Salesforce.com, Inc. 74. Scopely, Inc. 75. Shutterstock, Inc. 76. Snap Inc. 77. Spokeo, Inc. 78. Spotify USA Inc. 79. Square, Inc. 80. Squarespace, Inc. 81. Strava, Inc. 82. Stripe, Inc. 83. SurveyMonkey Inc. 84. TaskRabbit, Inc 85. Tech: forNYC 86. Thumbtack, Inc. 87. Turn Inc. 88. Twilio Inc. 89. Twitter Inc. 90. Turn Inc. 91. Uber Technologies, Inc. 92. Via 93. Wikimedia Foundation, Inc. 94. Workday 95. Y Combinator Management, LLC 96. Yelp Inc. 97. Zynga Inc.
Added later Monday:
97. Adobe Systems Incorporated 98. Affirm, Inc. 99. Ampush LLC 100. Brocade Communications Systems, Inc. 101. Bungie, Inc. 102. Casper Sleep Inc. 103. Cavium, Inc. 104. Chegg, Inc. 105. ClassPass Inc. 106. Coursera 107. EquityZen Inc. 108. Evernote 109. Gusto 110. Handy Technologies, Inc. 111. HP Inc. 112. IAC/InterActiveCorp 113. Linden Lab 114. Managed By Q Inc. 115. MobileIron 116. New Relic, Inc. 117. Pandora Media, Inc. 118. Planet Labs Inc. 119. RPX Corporation 120. Shift Technologies, Inc. 121. Slack Technologies, Inc. 122. SpaceX 123. Tesla, Inc. 124. TripAdvisor, Inc. 125. Udacity, Inc. 126. Zendesk, Inc. 127. Zenefits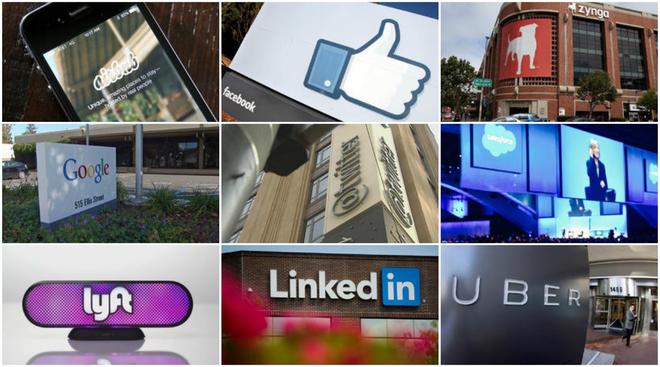 These tech companies are the strength of the American economy. Without these companies the American economy would diminish. Without the foreign skill needed to maintain these American companies, there would be an economic free-fall. Many of the immigrants come to America with a U.S. work permit known as the H-1B visa. This work visa is intended to be given to foreign workers when an American company can not fill this available position with an American citizen or permanent resident, other known as green card holder.
In addition to tech companies, many U.S. immigration lawyers have also teamed up to help support immigrants immigrating to America. If the ban does get reinstated which the White House has confirmed it will be, then we can expect many other industries to stand together against the travel ban.
We'd love your thoughts; please comment below!
Are you interested in immigrating to the U.S.?
We helped thousands and We Can Help You! 
Contact VisaPlace Today. All our cases are handled by competent and experienced immigration professionals who are affiliated with VisaPlace. These professionals consist of the best immigration lawyers, licensed paralegals, and consultants who work for Niren and Associates an award winning immigration firm that adheres to the highest standards of client service.
Ready for the next step? Book your 1 on 1 consultation now or call us at 1-888-317-5770.
Have a Question related to your Immigration Needs?
Click here to fill out the FREE Immigration Assessment form below and get a response within 24 hours to see if you're eligible.
The assessment form should take approximately 5-7 minutes to complete. We will get back to you within one business day to let you know if we are able to help.
Source: http://www.forbes.com/sites/mattdrange/2017/02/06/nearly-100-tech-companies-join-forces-to-oppose-donald-trumps-immigration-ban/#28a145c7124b
The content and comments of this blog are not legal advise and and may not be accurate or complete. If you require legal advice, contact a licensed legal practitioner directly. If you post on this blog, you assume full responsibility for disclosing your identity to the public and VisaPlace nor its affiliates are not responsible for protecting your privacy nor your identity concerning your participation in our blog and you assume any risks in participating.
Customer Reviews
Here's my good advice; Lawyer up. ...and if your looking for a group of lawyers to help with your international affairs regarding visas and work permits; these professionals are top notch. I've had a great experience, they got the job done, and my job was very complicated. Rania Abboud, high five to you especially, you set up a great plan for success, replied to my questions very quickly, kept me informed and your very knowledgeable in your field. To everyone else at VisaPlace; Thank you as well. As a business owner myself I immediately recognized the way your team works so effectively! I wish you all the best of success. J.
The team at the Visa place as very thorough in the preparation of my application which I am sure made a difference. They guided the process well to a successful outcome. Would recommend them for sure.
I hired them for my study permit application! I had been denied twice and thanks to them the 3rd try was a success. Lisa Inspektor was my main contact. She is Very nice and polite. I strongly recommend you to go with them! The money you're gonna spend is gonna be worth it