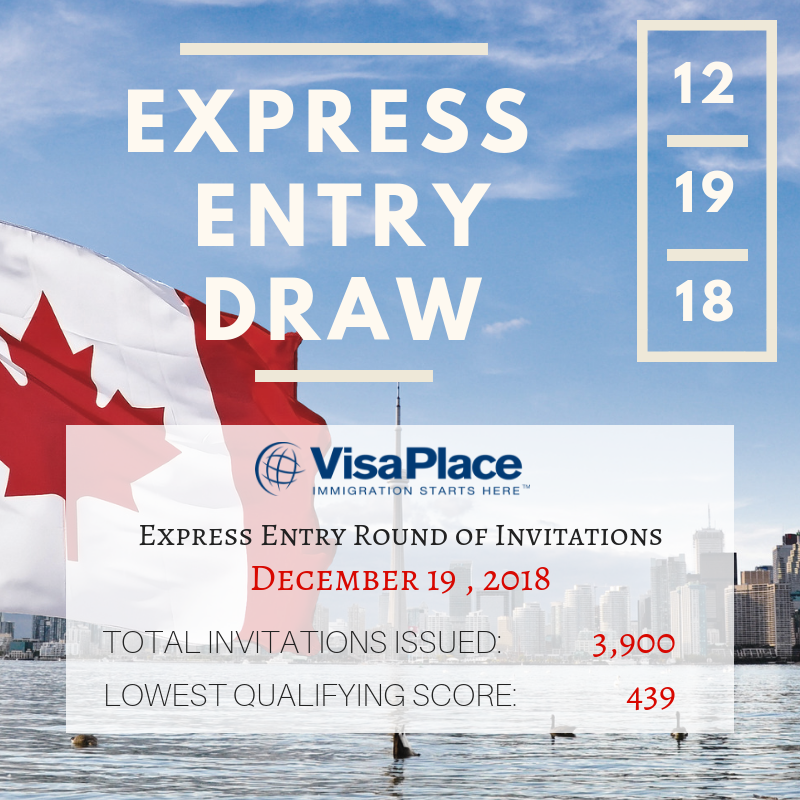 The latest round of invitation for Express Entry Draw took place on December 19, 2018 which was the 107th Express Entry draw. This was the #107 Express Entry Draw and the second draw of December 2018. The draw gave 3,900 invitations to those with a CRS cut off score of 439. The most recent draw, the 106th, gave 3,900 invitations to those with a CRS cut off score of 445 or higher.  We anticipate the 108th Express Entry Draw December to be similar to this draw and the 106th draw.
*Want to be selected for the #108 Express Entry Draw?*
The VisaPlace Express Entry Application Service will get you in to the pool quickly and with a profile that gives you the best chance of being selected.

If you need help improving your CRS score before the next Express Entry Draw in January here are 8 ways to improve your CRS score.  More invitations are expected to be issued over the coming weeks, months, and years, benefiting individuals and families around the world wishing to make Canada their new permanent home. The Comprehensive Ranking System is a score out of 1,200 used to benchmark federal economic applicants against one another. It's a part of the Express Entry mechanism, which was established in January 2015 to process residency applications. The score is used as a cut-off point in Express Entry draws. It is designed to project a candidate's likelihood of being economically successful in Canada.
Express Entry Draw December #107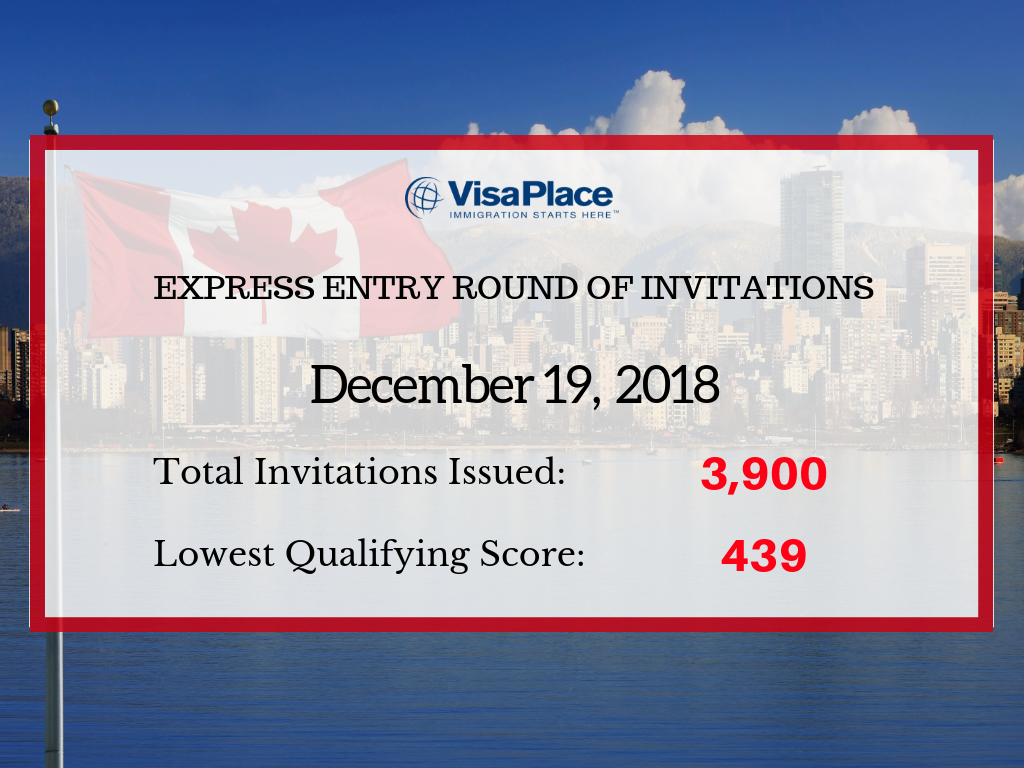 Do you want to immigrate to Canada?
Fill out our FREE online immigration assessment, and we will get back to you within 24 hours.
WE WANT YOUR FEEDBACK! 
Do you want to improve your CRS score?
Comment below, we want to hear your opinion hear your opinion.