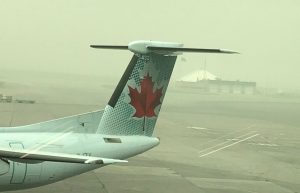 Employment and Social Development Canada reported that the number of professions facing shortages doubled between 2019 and 2021.
In the data released by Statistics Canada for the fourth quarter of 2022, job vacancies were divided into the Trades category, which included both wholesale trades and retail trades. The total number of job vacancies in wholesale trades was 30,930, while in retail trades, it was 108,795.
IRCC conducted a public consultation to enhance Express Entry through category-based selection. This process involved gathering feedback and suggestions from various stakeholders and the public.
When asked about using category-based selection to address labor market shortages in specific occupations or sectors, the participating stakeholders were generally supportive and provided numerous specific suggestions.
Around 16% of respondents, who primarily represented the trades, transport, and equipment operations sector, considered it to be experiencing the most significant needs among the mentioned categories.
Canada Transportation NOC Codes and Occupations for Express Entry Category-Based Selection
There are 10 occupations in the transport occupation category. These include:
| | |
| --- | --- |
| Occupation | NOC Code |
| Aircraft assemblers and aircraft assembly inspectors | 93200 |
| Transport truck drivers | 73300 |
| Railway traffic controllers and marine traffic regulators | 72604 |
| Engineer officers, water transport | 72603 |
| Deck officers, water transport | 72602 |
| Air traffic controllers and related occupations | 72601 |
| Air pilots, flight engineers and flying instructors | 72600 |
| Aircraft mechanics and aircraft inspectors | 72404 |
| Railway carmen/women | 72403 |
| Managers in transportation | 70020 |
What Are the Requirements for the Transport Occupations Category?
You must meet the following requirements to be eligible:
Meet the requirements for one of the Express Entry programs (Federal Skilled Worker Program, Canadian Experience Class, or Federal Skilled Trades Program).
Have at least 6 months of continuous work experience in one of the mentioned occupations in the last 3 years.
Complete all of the additional requirements outlined in the round's instructions.
Are You Interested in Applying to the Transportation Occupations Express Entry Stream?
If so, Contact VisaPlace today. All our cases are handled by competent and experienced immigration professionals who are affiliated with VisaPlace. These professionals consist of lawyers, licensed paralegals, and consultants who work for Niren and Associates an award-winning immigration firm that adheres to the highest standards of client service.
Ready for the next step? Book your 1 on 1 consultation now or call us at 1-888-317-5770.
Have a Question related to your Immigration Needs?
Click here to fill out the FREE Immigration Assessment form below and get a response within 24 hours to see if you're eligible.
The assessment form should take approximately 5-7 minutes to complete. We will get back to you within one business day to let you know if we are able to help.