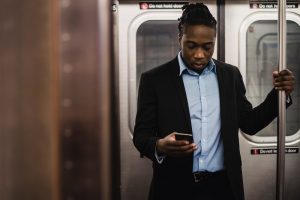 A Canadian citizen or other foreign national who is being transferred to the United States is still required to obtain the proper United States work visa in order to do so legally. Individuals who are being transferred to the United States or who wish to expand their business in the United States would be looking for the L-1 visa, which is valid for a period of five to seven years and can be extended.
The L-1 visa can even lead to a United States green card (or permanent residence) through an employer-based petition.
What are the requirements for the L-1 visa?
Not just any employee can obtain an L-1 visa. There are two types of these visas. The L-1B visa is for specialized knowledge workers, while the L-1A visa is for managers or executives. In addition, there are specific requirements surrounding the relation between the foreign company and the United States office.
The United States office must be a branch, subsidiary, affiliate or join venture partner of the foreign company, and the foreign company must remain in operation outside of the United States.
There are also very specific immigration forms that need to be made up for the L-1 visa application, as well as a long list of supporting documentation that is necessary to obtain the L-1 visa.
If your foreign employer is transferring you to the United States or you are a business owner who wishes to expand your business to the United States, please contact our immigration law firm for assistance. We have the knowledge and expertise necessary to help you! Call us at the number above or via e-mail to get started with your L-1 visa application.
Are You Interested in Applying for an L-1 Visa?
If so, Contact VisaPlace today. All our cases are handled by competent and experienced immigration professionals who are affiliated with VisaPlace. These professionals consist of lawyers, licensed paralegals, and consultants who work for VisaPlace Legal, an award-winning immigration firm that adheres to the highest standards of client service.
Ready for the next step? Book your 1 on 1 consultation now or call us at 1-888-317-5770.
Have a Question related to your Immigration Needs?
Fill out the FREE Immigration Assessment form and get a response within 24 hours to see if you're eligible.
The assessment form should take approximately 5-7 minutes to complete. We will get back to you within one business day to let you know if we are able to help.