Can I Get a Green Card from an E-2 Visa?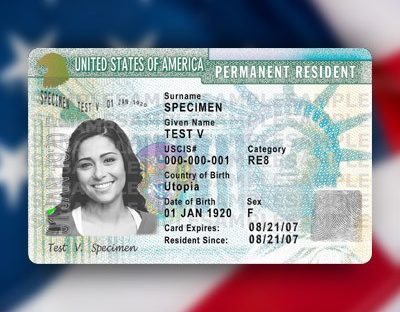 Hi, this Michael Niren, immigration lawyer and founder of visaplace.com. We were asked this question. Can I get a green card if I'm on an E-2 Visa? Is there a way? Well, the answer is yes and no in that there is no direct path to a green card from an E-2 Visa. An E-2 Visa is a non-immigrant visa, typically valid for five years. It's for investors who wanna either set up a business or partner up in a business in the United States and make a substantial investment and grow that business and manage that business and get a visa on the basis of their investment. And, as I mentioned, it's usually valid for five years. It's renewable. You can renew it and continue to renew it so long as you operate your business and you maintain your business, you can potentially renew it every five years indefinitely or at least almost indefinitely.
Applying for a Green Card
However, people who stay in the United States that long typically want to think about applying for a green card. Now, as I said, there's no direct path. However, there are options. For example, if you have a job offer, you potentially can apply for what is called an H-1B Visa. Your company or E-2 company could potentially even offer you a job and get a different type of visa, which is an H-1B Visa, and on that basis you can convert to a green card, adjust your status to a green card. That's complicated, very lengthy process because you first have to be on H-1B Visa and then move on to a green card.
EB-1C Visa Category
Now the same thing could apply with an L Visa, an L1 Visa provided you have a business that's operational overseas, outside the United States, and you're a manager or executive of that business within the last three years of applying. Again, a complicated process. One other possibility is what I call, well not what I call, but what is called an EB1C. That's a mouthful. For executives or manager of multinational companies.
So if you're on an E-2 Visa and you happen to have an affiliate business that is outside of the United States, it could be an affiliate, it could be a subsidiary or a related business, there's a possibility that you could qualify for this category, the EB1C, where you could apply for a green card on that basis. If you're on an E-2 and you file a green card application as a multinational manager or an employer or an executive. Of course, there are obviously requirements for that, but typically an E-2 applicant who owns a business and who happens to have a business overseas that's related, connected could be a candidate for this visa. And this visa's great because there's no investment required, no investment amount required. The business in the United States has to be running for at least one year while your E-2 business would likely qualify for that. And the processing time is lightning speed. Now when I say lightning speed, it's within months potentially, as opposed to years and years, which from an immigration perspective is very fast. So for those on an E-2 Visa, consider your options one of which is the EB1C, and that could potentially work for you.
If you like this video, click like and always join us at www.visaplace.com
Interested in Applying for a Green Card via the EB-1C Visa Category?
If you're on an E-2 visa and you're interested in applying for a green card, there is a way to do that. However, due to the complex nature of the process, it would be best to hire an immigration lawyer to help you apply. That is where we at Visaplace come in handy. We have helped thousands of people immigrate to the US and we can help you, too.
All you have to do is fill out our free immigration assessment form and we will get back to you within 24 hours to discuss your eligibility and options.
The content and comments of this blog are not legal advise and and may not be accurate or complete. If you require legal advice, contact a licensed legal practitioner directly. If you post on this blog, you assume full responsibility for disclosing your identity to the public and VisaPlace nor its affiliates are not responsible for protecting your privacy nor your identity concerning your participation in our blog and you assume any risks in participating.
Customer Reviews
I cannot thank VisaPlace enough for their help. I had an issue with my immigration work that I needed professional help with. The team did a stellar job in making my case and I am greatly indebted to them. I worked directly with Alicea. She was extremely professional and responsive! Even after building my case and submitting my application, she was always available to answer any questions or concerns I had for several months after. I highly recommend the team and would come back in future if I have to. Thank you!
Visaplace was able to get myself my Visa, as well as many of my employees. They made my dreams of living in the USA and starting a company come true. Their process is clean, simple, and affordable. Thank you to the whole team for your incredible work!
I just cannot praise this place enough, staff is extremely helpful, very knowledgeable, all my questions were answered elaborately and not once I was confused from the answer. They do their best to get back to you as quick as possible after you have asked a question, I can actually sit down and praise this place all day and still there will be a lot more left to praise about, Richard, Lisa, Alicea, Rania, Caroline, and everybody else, such a great staff! I am finally permanent resident! It was a long journey but patience and hard work with a good Immigration Law Firm is the key from my experience! I would strongly recommend this place, VisaPlace I thank you very much for making my dream come true, every penny spent was completely worth it.