Many foreign nationals seeking non-immigrant us visas are unclear about the "presumption of immigrant intent" and are consequently denied their visas because the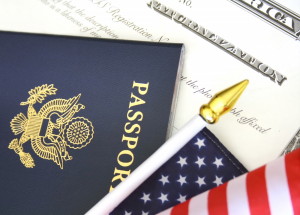 y are unable to prove their temporary nature of their stay in the U.S. Why are the majority of non-immigrant visas denied? What must a foreign national know when seeking a non-immigrant visa? The following will attempt to clarify the doctrine of dual intent and provide a quick summary of non-immigrant visa classifications that support the dual intent policy.
What Is Your Intention in Seeking a Non-Immigrant US Visa?
Non-immigrants wishing to enter the United States are presumed to have immigrant intent, that is, it is assumed that the applicant wants to live in the U.S. permanently. As such, many non-immigrant visas are denied because the non-immigrant visa applicant is unable to demonstrate that they intend to leave the U.S. upon expiration of their visa. Being unable to show significant family or employment related ties to their country of origin to the satisfaction of the consular officer often proves detrimental to the approval of the applicant's non-immigrant application. This holds particularly true if the applicant's entire family lives in the U.S. or the consular officer is aware of a pending immigrant petition filed by the applicant.
A foreign national who seeks to enter the U.S. as non-immigrant in most visa classifications is responsible to prove that his or her intent to come to the U.S. is strictly temporary and that they have the intent to return to their country of origin. In other words, foreign nationals entering in most non-immigrant visa categories should not have the intent to remain permanently in the United States.
Dual Intent Your Way to Gain Entry with a Non-Immigrant Visa to the US
There are various non-immigrant visa categories where the preceding is not a requirement. The doctrine of dual intent dictates that you can enter and remain in the U.S. lawfully as a non-immigrant while at the same time not actually maintaining a foreign residence and/or having immigrant intent. This holds true, with some limitation, for various employment visas including H and L Visa category visas, O and P visas, and E visas.
If you've been denied a non-immigrant visa under, the Doctrine of Dual Intent policy, we suggest you to consult an attorney before you re-apply, or apply in any other non-immigrant visa classification or status. Book a consultation online today or fill out our Free Online Immigration Assessment.