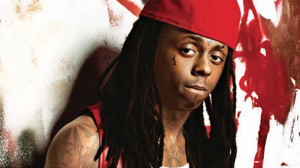 A criminal record can get you denied entry to Canada, even if you are a famous celebrity with a job to do. Whether they had a sold-out show to play or a movie they were contractually obligated to promote in Canada – Canadian border services won't treat them any different than others.
Just a Few Celebrities who have been Denied Entry to Canada
United States Pastor Terry Jones was denied entry to Canada in October 2012.  Jones is famous for holding a Quran burning that resulted in protests where several people were killed. He was denied because of a fine he received in Germany over 20 years ago.
Fans believed that comedian Russell Brand was denied entry to Canada in October of last year because of a previous drug conviction, forcing him to postpone a show for over 5,000 fans at Casino Rama. However, it turned out he was making a joke because there was a technical issue with the plane he was supposed to take.
Rapper The Game was denied entry to Canada in April of 2011, because of alleged gang affiliations. The Game also alleges that Canadian customs detained him for 14 days before letting him return to the United States.
Rapper Lil Wayne was never actually denied entry to Canada in April 2011, but told by Canadian authorities that he would be denied entry because of his criminal record, and so he cancelled two Canadian stops on his tour.
Rock band The Used was forced to cancel all  Canadian stops on their recent tour in the summer of 2012, because lead singer Bert McCracken had several small offences, like tresspassing, on his criminal record from more than 10 years ago
Actor Wes Bentley  (from the Hunger Games and American Beauty), was denied entry to Canada earlier this year as he attempted to go to Toronto to promote his new movie at the Toronto International Film Festival. While clean and sober now, a past drug possession charge in 2008 resulted in his criminal inadmissibility to Canada.
No One Is Exempt from Being Denied Entry to Canada
As you can see, even celebrities who have oodles of handlers, money and influence at their disposal cannot circumvent Canadian border security. They are among the many everyday people who are denied entry to Canada for seemingly 'small' criminal offences. However, this does not mean there is no hope; there are ways of overcoming your criminal inadmissibility and gain entry into Canada.
Are You Concerned That You Will be Denied Entry to Canada?
Do you have a criminal record and are worried about being denied entry to Canada? VisaPlace can help. Fill out our Free Online Immigration Assessment and we contact you to discuss your eligibility to enter Canada.