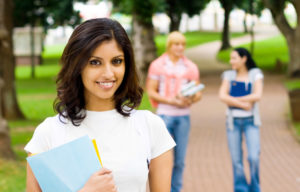 As of June 2018, the Student Direct Stream (SDS) Programme has replaced the Student Partners Programme (SPP) from 2009. When the SPP was introduced, the number of Indian students enrolled in Canadian colleges and universities doubled in just one year, due to higher acceptance rates from the schools and more Canadian study permits issued. It was created as a joint program between Citizenship and Immigration Canada (CIC) and the Association of Canadian Community Colleges (ACCC). The new Student Direct Stream seeks to expand on that success rate.
How the Student Direct Stream Will Boost Applicant Success Rate
The goal of the Student Partners Program was to increase the amount of Canadian Study Permit applications that were approved, as well as increase the acceptance rate of the students to various schools, which is needed to obtain a Canadian Study Permit. It succeeded in these goals, and one of the most advantageous aspects of the program was that Canadian visa offices in India were able to process applications for study permits in time for the students to begin their studies when school began in September. Oftentimes, visa processing times can be unpredictable, so the ability to ensure applications submitted on time would be processed before the program beginning was a great positive outcome.
The adapted Student Direct Stream seeks to shorten the processing time for the student visa application, to allow more students from India, China, the Philippines, and Vietnam. For SDS applications, the processing time will now be expedited to 45 days or less for applicants who demonstrate that they have the financial resources and language skills to succeed in Canada. While the old program was only applicable to students planning to study at one of 40  Canadian post-secondary institutions, the new program will be offered to all international students attending any of Canada's Designated Learning Institutions, including both publicly funded and private post-secondary institutions.
The SDS is also designed to complement the Express Entry system so that participating students will be on a proper path toward permanent residence, should they choose to apply after completing their studies.
Who Can Apply for the Student Direct Stream Study Permit
The Student Direct Stream is aimed toward high calibre students living in India, China, the Philippines, and Vietnam, who could later become permanent residents of Canada and benefit the country economically and socially. Note that even if you are a citizen of one of these countries, if you are not living there currently you must apply through the regular stream, not SDS. Canadian High Commissioner to Canada, Nadir Patel, said that "Canada has quickly become the preferred destination for Indian students looking for a high-quality international education…provid[ing] a world-class education in a safe and welcoming environment at a competitive and affordable cost" (Tribune India).
In order to apply, an applicant will need to include the following documents with their application:
an acceptance letter from one of Canada's Designated Learning Institutions
a copy of your upfront medical exam confirmation document
proof that you have a Guaranteed Investment Certificate (GIC) of $10,000
proof that you've paid the tuition fees for your first year of study
proof that you graduated from a Canadian curriculum high school or a language test form showing an IELTS score of at least 6 for the English language or a "Niveaux de compétence linguistique canadiens" score of at least 7 for French.
If your application is approved, you will receive a letter of introduction that you must present to the immigration official when you arrive in Canada, as well as a visitor visa or temporary resident visa that you will need to enter Canada.
The Future of the Student Direct Stream
IRCC has made its goal of finding ways to improve its International Student Program by making its services "faster, easier and more accessible" (canada.ca). They will continue to evaluate the success of this program and plan to expand it in 2019. IRCC is working to expand SDS to Africa, and are currently looking at options in Kenya and Senegal. An expansion to Senegal would benefit the program in particular, as the department is seeking to attract more French-speaking students to Canada.
Canadian Study Permits Statistics: 2018
The total number of international students of all levels studying in Canada is 494,525 as of 2017.
These students brought $12.8 billion and $15.5 billion to the economy in 2015 and 2016, respectively.
Foreign students studying in Canada created 83,000 jobs for Canadians in 2009.
Immigrants offer so much to the Canadian community, and programs like these help establish life-long learning experiences for students wishing to study in Canada.
Do you Need Help With Getting a Study Permit in Canada?
We have helped thousands of students successfully enter Canada on a study permit, and we can help you too! To find out if you qualify for a Canadian Study Permit, please fill out our FREE immigration assessment form and we will get back to you within 24 hours to discuss your eligibility and options. You may also book a consultation here!