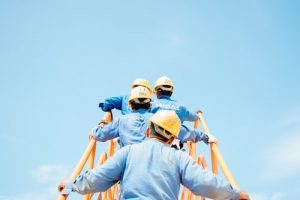 Let's have a closer look at the Temporary Foreign Worker (TFW) Program.
This program is a Government instrument through which Canadian employers can bring Foreign Workers to Canada or hire those already in Canada in order to fill a temporary labour shortage. This program can be sought by a Canadian Employer for up to 4 years.
How to Hire Foreign Workers Residing Outside of Canada
Employers in Canada are able to hire a foreign worker temporarily or offer them a full-time job. There are several programs available for those who are looking to hire from outside the country.
Temporary Workers
The Temporary Foreign Worker Program allows employers to hire workers from another country to fill temporary labour. Employers are able to hire those outside of the country as well as those individuals who are already inside Canada.
International Students
Employers are able to hire students while studying or after they have graduated. There is an Off-Campus Work Permit Program Available as well as the Post-Graduation Work Permit Program.
Permanent Workers
Employers are able to hire workers who will end up staying in Canada permanently. You are able to accomplish this through three different venues.
How to Hire Foreign Workers Who Are Already in Canada
Foreign workers who have already obtained employment in Canada and whose existing job contract with another employer is expiring may be hired.
The requisites are:
The foreign worker is already in Canada.
The foreign worker is working with another employer.
The foreign worker's existing job contract with a different employer is about to be completed, or the worker has an open work permit that permits him or her to work for any Canadian employer.
Processing Canadian Foreign Worker Applications
Criteria for Employers Who Want to Hire Foreign Workers in Canada
Any employer cannot outrightly hire a worker under the Temporary Foreign Worker Program without first qualifying from certain criteria and requirements set forth by law.
Labor Market Opinion (LMO)
A labor market opinion (LMO) is usually required of a Canadian employer to hire foreign workers, subject to the exception of certain jobs that do not require an LMO. An LMO can be obtained from Service Canada for the following:

for a particular worker or position, or
for pre-approval for a series of employment positions, which mostly apply when recruiting for a large number of foreign workers.
4 Steps to Hire a Temporary Foreign Worker in Canada
As an employer, you may bring foreign workers to Canada in four (4) steps.

The first thing to do is determine whether you need to file an application for a Labor Market Opinion (LMO). Canadian employers commonly retain an immigration lawyer to perform the tasks from assessment to the issuance of the proper work permits to prospective foreign employers whom employers seek to hire.
If required, you may apply for a Labor Market Opinion (LMO) from Service Canada. Upon receiving from Service Canada a positive LMO, you will have to send specific documents to the prospective foreign worker who will use those documents in applying for a work permit. The alien worker you seek to hire will include the following in his or her application for a work permit:

the confirmation letter of the positive LMO
your written job offer
a signed contract in some cases

Get your prospective foreign worker to fill out and complete the work permit application. In cases when employers retain an immigration lawyer, they just leave this task to their attorneys and benefit from the hassle-free method of hiring foreign workers.
An officer at Canada Border Services Agency, if the worker is qualified, will issue the work permit at the port of entry at the time the foreign worker comes to Canada.
Does Your Business Need Corporate Immigration Services?
Contact our corporate team at VisaPlace. Whether you are recruiting an individual foreign worker or transferring a group of employees overseas, the are several corporate immigration services available to you.
Would You Like to Know More About How to Hire Foreign Workers in Canada?
If so, Contact VisaPlace today. All our cases are handled by competent and experienced immigration professionals who are affiliated with VisaPlace. These professionals consist of lawyers, licensed paralegals and consultants who work for Niren and Associates an award-winning immigration firm that adheres to the highest standards of client service.
Ready for the next step? Book your 1 on 1 consultation now or call us at 1-888-317-5770.
Have a Question related to your Corporate Immigration Needs?
Fill out the FREE Immigration Assessment form and get a response within 24 hours to see if you're eligible.
The assessment form should take approximately 5-7 minutes to complete. We will get back to you within one business day to let you know if we are able to help.