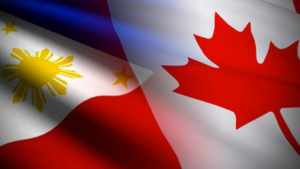 Canadian Embassy in the Philippines Near Me
Manila
Street Address:
Embassy of Canada
Immigration and Visa Section
Level 6, Tower 2, RCBC Plaza
6819 Ayala Avenue
Makati City 1200
Philippines
Mailing Address For Canadian Embassy in the Philippines:
Embassy of Canada
Immigration and Visa Section
P.O. Box 2168
Makati Central Post Office
Makati City 1200
Philippines
Tel.: (63-2) 857-9002
Fax: (63-2) 843-1094/1096, 857-9176/77
Website: www.canadainternational.gc.ca/philippines/
Additional information about this Canadian Embassy in the Philippines:
The Canadian Embassy in the Philippines is also responsible for handling visa and immigration processes from Caroline Islands, Guam, Johnston Atoll, Kosrae, Marianas, Marshall Islands, Micronesia, Midway Island, Northern Mariana Island, Pacific Islands, Palau (Belau), Philippines, Ponape, Truk Island, Wake Island and Yap Island.
Canada has a strong community of people of about 400,000 originating from the Philippines. The Philippines are the third-biggest source of immigrants to Canada, and almost 8,000 Canadians live in the Philippines. Approximately 20,000 people from the Philippines are granted visas each year, the majority being temporary workers.
Should You Contact a Lawyer First…?
It is important to remember that when applying for Canadian Immigration, you are required to submit your application to the Canadian Embassy of your nationality. However, there are some exceptions to this rule. You should always contact an immigration lawyer to assist you with the procedures associated with the Canadian Embassy of your region because the Canadian Embassy in the Philippines may have its own set of special rules and procedures.