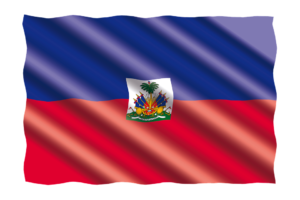 Canadian Embassy in Haiti – Port-au-Prince
Please note: The Canadian Embassy in Haiti currently has very limited services due to damage sustained in the 2010 Earthquake. The Canadian Embassy in the Dominican Republic is handling most of their visa and immigration processes.
Street Address:
The Canadian Embassy
Immigration Section
Route de Delmas
Between Delmas 71 and 75
Port-au-Prince
Mailing Address For Canadian Embassy in Haiti
The Canadian Embassy
Immigration Section
P.O. Box 826
Port-au-Prince
Haiti
Tel.: 011(509) 2249-8000
Fax.: (509) 2249-9928
E-mail Address: port-au-prince-im-enquiry@international.gc.ca
Website: www.canadainternational.gc.ca/haiti/
Additional information about this Canadian Embassy in Haiti:
The Canadian Embassy in Haiti sustained damage in the 2010 Earthquake and has limited services. Please see the Canadian Embassy in Dominican Republic for most Haiti-related immigration and visitor inquiries.
Haiti and Canada have a close relationship because of their French-speaking cultures and as members of La Francophonie. After the 2010 Earthquake, Canada fast-tracked visa and adoption processes for Haitians along with becoming a significant presence in Haiti for the reconstruction process. Canada has committed $555 million to Haiti over the next five years, making Haiti the second-largest recipient of Canadian aid.
Between 1,600 and 2,500 people from Haiti immigrate to Canada annually.
Should You Contact a Lawyer First…?
It is important to remember that when applying for Canadian Immigration, you are required to submit your application to the Canadian Embassy of your nationality. However, there are some exceptions to this rule. You should always contact an immigration lawyer to assist you with the procedures associated with the Canadian Embassy of your region because the Canadian Embassy in Haiti may have its own set of special rules and procedures.
[gravityform id=1 name=Havea Question? ]
Canadian Embassy in Australia – Sydney contact information and important information you need to know before contacting a Canadian Embassy.