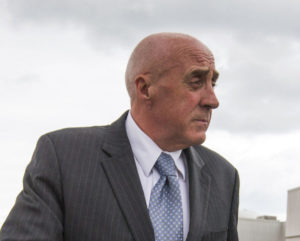 After a one-year investigation by the RCMP, a Citizenship and Immigration Judge is facing charges and is accused of giving copies of citizenship exams to a Toronto immigration consultant after stealing them.
According to the RCMP, the judge allegedly passed these tests onto an immigration consultant in order to help their clients attain Canadian citizenship. The judge himself has been charged with breach of trust, theft and fraud while two others, who are immigration consultants in Scarborough, have been charged with possession of stolen property.
The Canadian Citizenship test is an important component of the citizenship process. It discusses Canadian symbols and things like history, geography and government, while if someone fails the written exam they will have an interview with a citizenship judge.
Immigration Fraud is Never Worth it!
In order to become a Canadian citizen, one must be a Canadian permanent resident who has lived in Canada (physically resided) for three of the four years before the application for citizenship. They must also pass the citizenship test.
Creating Awareness About Immigration Fraud
The Canadian immigration department is taking immigration fraud very seriously, with new television ads to raise awareness about immigration fraud. In addition, this particular investigation has been very in-depth and the investigators will eventually catch up with anyone who obtained their citizenship fraudulently. Even if you are a Canadian citizen, if you've obtained your immigration status through any kind of fraud you are at risk of having it revoked and having it seriously impact your future in Canada.
Interested in Applying for Canadian Citizenship?
Become a Canadian citizen the right way! Contact our immigration law firm for assistance.