Dual Citizenship: What You Should Know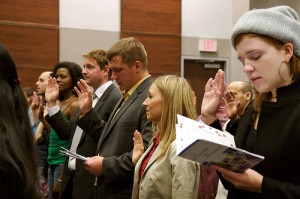 Understanding the stipulations and criteria involved in obtaining dual citizenship can truly be the principal obstacle for many. It is for this reason that the expertise of an immigration expert such as Niren & Associates can be paramount in successfully applying. In order to get started, some important questions must be first answered.
What Is Dual Citizenship?
Dual citizenship, or dual nationality, is when a person is a citizen of two countries simultaneously. Every country varies in its citizenship laws, so what makes you eligible for being a dual citizen varies from place to place. Sometimes it comes about automatically, like when a child born in a foreign country to American parents may be both a U.S. citizen and a citizen of the  country in which they were born.
What Does It Mean To Have Dual Citizenship?
Multiple citizenships exist because every country has different policies regarding citizenship, naturalization, and immigration. While it is possible to be a citizen of more than one country at once, it is also possible to be a citizen of no country at all. Furthermore, citizenship and immigration laws may be subject to change. A person who was once considered to be not a citizen of a foreign country of which they are a resident may eventually claim dual citizenship after going through the right procedure, or after policy changes in either country.
How Do You Get It?
While it varies from country to country, multiple citizenship is most commonly established in the following ways:
at least one parent is a citizen, which is called jus sanguinis;
the person was actually born on the country's soil;
the person marries someone who is a citizen of the country, which is called jure matrimonii;
the person goes through the process of naturalization, which is the legal acquisition of citizenship;
the person was adopted as a minor from another country and has at least one (adoptive) parent who is also a citizen.
In some countries, citizenship can be granted if the person gives the government enough money. These countries include Austria, Cyprus, St. Kitts and Nevis, and Dominica.
Can You Lose Citizenship?
Actually, it is possible to lose your United States citizenship if you actually apply for it in another country. While it can be renounced, it can also be lost if you apply for foreign citizenship of your own free will and with the intent to give up your position as an American citizen.
While determining intent seems like it would be difficult, it is actually an important concept in immigration law. Intent can be determined by a person's conduct or statements, as well as their legal actions, like applications for citizenship in different countries, for example. Furthermore, as dual nationals must owe allegiance to both the United States as well as their other native country, it is not encouraged because of the international issues it may cause. The claims of other countries on a dual national may conflict with American law, for example, and this can pose a lot of tricky diplomatic problems.
The content and comments of this blog are not legal advise and and may not be accurate or complete. If you require legal advice, contact a licensed legal practitioner directly. If you post on this blog, you assume full responsibility for disclosing your identity to the public and VisaPlace nor its affiliates are not responsible for protecting your privacy nor your identity concerning your participation in our blog and you assume any risks in participating.
Customer Reviews
I cannot thank VisaPlace enough for their help. I had an issue with my immigration work that I needed professional help with. The team did a stellar job in making my case and I am greatly indebted to them. I worked directly with Alicea. She was extremely professional and responsive! Even after building my case and submitting my application, she was always available to answer any questions or concerns I had for several months after. I highly recommend the team and would come back in future if I have to. Thank you!
Visaplace was able to get myself my Visa, as well as many of my employees. They made my dreams of living in the USA and starting a company come true. Their process is clean, simple, and affordable. Thank you to the whole team for your incredible work!
I just cannot praise this place enough, staff is extremely helpful, very knowledgeable, all my questions were answered elaborately and not once I was confused from the answer. They do their best to get back to you as quick as possible after you have asked a question, I can actually sit down and praise this place all day and still there will be a lot more left to praise about, Richard, Lisa, Alicea, Rania, Caroline, and everybody else, such a great staff! I am finally permanent resident! It was a long journey but patience and hard work with a good Immigration Law Firm is the key from my experience! I would strongly recommend this place, VisaPlace I thank you very much for making my dream come true, every penny spent was completely worth it.