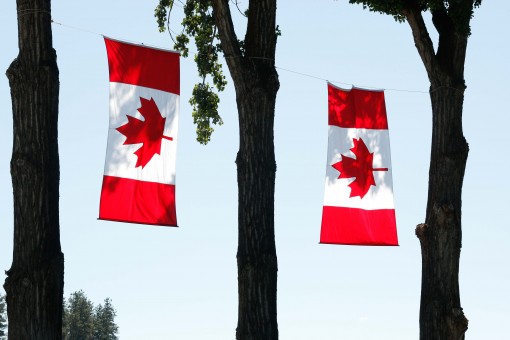 Every year, the Global Liveability Index is created by The Economist's Intelligence Unit. The list ranks 140 cities around the world from most livable to least livable. The term liveabilty is designed to reflect the ease of living in a given city. It takes into account 5 main considerations: stability, healthcare, culture and environment, education and infrastructure. Each city is given a qualitative ranking of: acceptable, tolerable, uncomfortable or intolerable/ undesirable for each of the categories, as well as a quantitative score based on statistics gathered from the city. These rankings are assigned a point value and a cities total score is given a value from 1-100.
Three of Canada's Cities have been ranked in the 10 Most Livable Cities
What Do Each of the Livable Categories Consider?
Stability- This category examined the prevalence of petty and violent crime, as well as, the threat of terror, military conflict and civil unrest.
Healthcare- This category examines the availability and quality of: private healthcare, public healthcare, and drugs.
Culture and Entertainment- This category examines several different things including: the weather, level of corruption, social/ religious constraints, censorship presents, sports, cultural ventures, food and drink,  and consumer goods/ services.
Education- This category examines the private and public education in a city.
Infrastructure- This category examines the roads, public transportation, housing, water supply, energy supply and telecommunication of a city.
Reasons to Love Calgary
Calgary is located in Alberta and is the major urban center in the southern part of the province. The city has a vibrant nightlife, Canada's third largest Ballet company and is the home to the NHL team the Calgary Flames. The city is immigrant friendly and about 30% of the population has immigrated to Canada from another country. Calgary frequently hosts ethnic festivals that celebrate the diverse origins of its population. Find out more about living in Calgary like a local.
Reasons to Love Vancouver
Vancouver is located in British Columbia and is Canada's third largest city. This city is well loved by its residents and boasts stunning scenery, fantastic public transportation, exciting festivals and a great educational system. More than 40,000 immigrants move to British Columbia each year. Find out more about life in Vancouver.
Reasons to Love Toronto
Toronto is located in Ontario and Canada's most popular destination for new comers. Toronto is Ontario's capital and the largest of the Canadian cities. Residents love Toronto's food scene and its year round festival schedule. Toronto is a great city for the avid sports fain and is the home to 5 teams: The Toronto Maple Leafs, the Toronto Argonauts, Toronto FC, the Toronto Rock and the Toronto Wolfpack. Find out more about living in vibrant Toronto.
Are You Interested in Immigrating to Calgary, Vancouver of Toronto? 
Alberta, Ontario and British Columbia offer Provincial Nominee Programs. Each program would allow you to apply to move to that specific province. Each program has an application and requirements that must be met in order to successfully qualify. Therefore, your best bet would be to hire an immigration professional. We at VisaPlace have helped thousands of people successfully visit Canada on a visitor visa and we can help you too.
Getting started is easy.  Just fill out our FREE immigration assessment form here and we'll get back to you (within 24 hours) to discuss your eligibility and options.
Source:
https://www.eiu.com/public/topical_report.aspx?campaignid=Liveability2018