Supreme Court Makes It Difficult to Revoke US Citizenship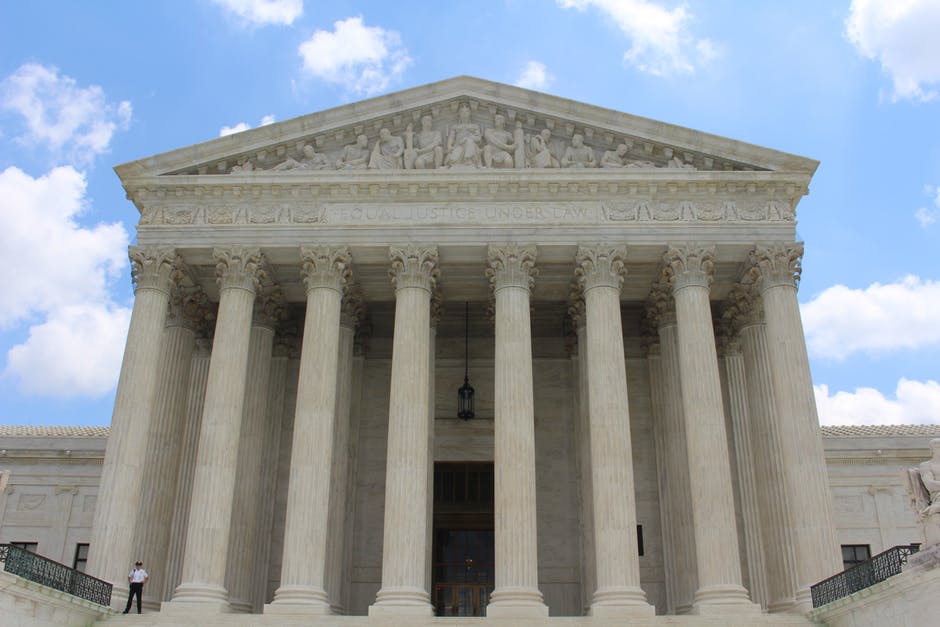 Maslenjak v. United States
Out of 7,000 – 8,000 petitions a year, the Supreme Court only hears about 80 cases. This year, an immigration case made its way to the highest court in the United States. Maslenjak v. United States concerns Divna Maslenjak (a Serbian woman) on one end and the US government on the other. On Thursday, June 22, 2017, the Supreme Court ruled in favor of Maslenjak in a 9-0 vote. The facts are outlined below.
Divna Maslenjak:
She came to the United States as a refugee who fled persecution in Bosnia.
She claimed that she and her family were being persecuted by Muslims in her country and by the Serbs who were angry at her husband for refusing to join the Bosnian Serb Army.
After several years passed, Divna applied to be a US citizen and became naturalized as one.
In her citizenship application, she claimed that she never made a false statement in order to enter the United States.
It was later confirmed that her husband did, in fact, serve in the Bosnian Serb Army during the genocide of Muslims throughout Bosnia in the 1900s.
The United States:
The United States charged Divna with "procuring, contrary to law, [her] naturalization," which means that they charged her for knowingly making a false statement while attempting to gain citizenship.
Before reaching the Supreme Court, the case started at a district court. The jury in that court could make a conviction based on whether Divna lied during the naturalization process. They indeed convicted her on the basis of this, and Divna was deported to Serbia after the jury returned a guilty verdict. As a result of this, the government took away her citizenship.
The case moved up to the United States Court of Appeals for the Sixth Circuit, and that court affirmed the prior verdict. In both courts, the US argued that a lie during the naturalization process warrants a conviction. This is the reason the Supreme Court of the United States agreed to hear the case. Their argument consists of the following:
On the basis of the United States' argument, the Supreme Court stated that a lie could be broad enough to include a minor infraction such as a speeding ticket. The Supreme Court argued that this could give the government a dangerous scope of power and could make it simple for them to take away someone's citizenship.
According to the government, a false statement made during the naturalization process—even as a result of embarrassment or fear—could be enough to convict someone and revoke his or her citizenship. The Supreme Court claimed that this argument does not suffice.
They held that the government has to prove that the defendant's false statement was related to Divna gaining citizenship. In other words, the government has to make a connection between Divna's false statement and her acquisition of citizenship. They simply cannot use a mere lie during the naturalization process to constitute a conviction. The lie has to be relevant.
The Supreme Court's ruling will make it more difficult to convict somebody for lying during the process of obtaining US citizenship. This ruling adds more value to US citizenship because it prevents the government from taking away someone's citizenship over minor infractions. This case was remanded for further consideration before a lower court.
Do you want to immigrate to the United States?
Fill out our FREE online immigration assessment, and we will get back to you within 24 hours.
WE WANT YOUR FEEDBACK!
Do you think Divna Meslanjak should be allowed to remain in the United States?
Comment below, we want to hear your opinion!
Sources:
Reuters. "Justices weigh ethnic Serb woman's bid to regain U.S. citizenship." Business Insider. Business Insider, 26 Apr. 2017. Web. 30 June 2017.

"Supreme Court sets higher bar for stripping citizenship." Reuters. Thomson Reuters, 22 June 2017. Web. 30 June 2017.

Maslenjak v. United States. Supreme Court of the United States. 22 June 2017. Print.
The content and comments of this blog are not legal advise and and may not be accurate or complete. If you require legal advice, contact a licensed legal practitioner directly. If you post on this blog, you assume full responsibility for disclosing your identity to the public and VisaPlace nor its affiliates are not responsible for protecting your privacy nor your identity concerning your participation in our blog and you assume any risks in participating.
Customer Reviews
I could not have asked for more! The VisaPlace team are extremely professional, they know their stuff. They gave me great information, prepared my work visa application and then prepared me for the submission process. I was successful. Got my visa. 5 stars! I would give them 6 if I could.
This is not an exaggeration!!! I was truly impressed with the way VisaPlace consultants handled my case. The consultants- Emily, Lauren, Takunda and Lisa, took their time to explain to me in great deal how they were going to approach my case and how they would handle setbacks, if any. Their professionalism and knowledge of the law were superb. The minor setback that came up was quickly addressed by the team. The team constantly kept me updated on the progress/status of my application; they quickly responded to my questions/concerns. They had predicated my permanent residency to be processed within 6 -12, and Indeed it was processed and completed within 6 months. Based on my personal experience, Emily and Lauren's team are the best! They deserve 5 stars!!!!!!!!!!!
VisaPlace helped me sponsor my husband to become a Permanent Resident of Canada. They were extremely professional. Every step along the way was explained fully and expertly taken care of. The staff responded immediately to any questions and always handled our concerns fully, taking as much time as we needed to understand where we were at in the immigration process and what to expect next. I would recommend VisaPlace with no hesitation at all. I'm sure if we had tried to navigate the immigration process ourselves, it would have been much harder.