10 Things You Must Know About Bill C-24 and the New Citizenship Act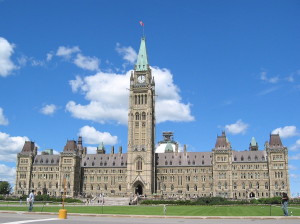 Big changes to Canada's Citizenship Act took place in June of 2014 when Bill C-24 was read and passed for the third time, received Royal assent and thereby enacted into law. In essence, the amendment may make Canadian citizenship easier to lose and harder to get when these new provisions come into affect in about a year.
Understanding Bill C-24 and the New Citizenship Act
To understand how the passage of this bill affects the status of your Canadian citizenship, it's imperative to familiarize yourself with the changes that were made to existing laws by Bill C-24 the new Citizenship Act in order to heighten your chances for approval and to immigrate to Canada with as few hiccups as possible.
Why The Citizenship Act Was Amended
During the Israel-Lebanon conflict in 2006, Canada's then-Prime Minister had to oversee the evacuation from Lebanon of some 11,000 Canadian citizens who were born in Lebanon, not Canada; a large number of those Lebanese-born Canadian citizens reputedly never resided in Canada. After the initial evacuation, many of these same citizens returned to Lebanon, hence the term "Canadians of Convenience" was coined. Bill C-24 was an endeavor to tighten national security and reduce fraud where immigration was concerned.
Canadian leaders hope the passage of the bill would ensure that all Canadian citizens maintain a strong physical presence, or at least strong ties to, Canada. To reduce the numbers of "Canadians of Convenience," new Canadian citizens must prove residence in Canada, among other things. Revocation of citizenship for Canadians who hold dual citizenship was also impacted by Bill C-24.
An exception regarding first-generation limits for "citizenship by descent" to children born to or adopted abroad by parents who were themselves born to or adopted abroad by Canadian citizens was extended when the bill was enacted into law.
A Ten-Point Checklist for Potential Immigrants
Putting your best foot forward, so to speak, during the process of applying for immigration to Canada, requires that you pay close attention to the revisions made to prevailing laws when Bill C-24 the new Citizenship Act went into effect. Residency now plays an even larger role for successful immigration to and citizenship in Canada. Here's a checklist of many of those changes and  how they impact prerequisites for citizenship:
"Intent to reside" in Canada was revised.
The meaning of a Canadian resident has now been clarified; residency must meet the "4 out of 6 years" requirement for citizenship.
Canadian Permanent Residents are required to be physically present in Canada for a minimum of 183 days per year during each year in the required 4 out of 6 years.
The time a non-Permanent Resident spends in Canada does not count toward the 6-year residency stipulation.
Potential immigration applicants must meet language requirements in English or French, Canada's official languages.
Applicants for Canadian citizenship between the ages of  14 and 64 must pass the citizenship exam AND meet language requirements in English or French.
Applicants may be refused because of fraud.
Applicants must meet any applicable prerequisites under the Income Tax Act to file an income tax return; adult applicants must file Canadian income taxes in order to be eligible for citizenship.
Citizen-granting process has been reduced from three steps to a more streamlined one-step process.
Tougher restrictions on citizenship for applicants with criminal charges and convictions were added.
What the Changes Mean for You
Strengthened residency requirements may have the most impact on many citizenship applicants, especially for immigrants who have already been living in Canada but who have not yet achieved Permanent Resident (PR) status. Applications for Permanent Resident can take up to a year to process, and the hopeful PR applicant must work for a period of one year in Canada before they can apply to become a PR. Any previous time spent in Canada does not count towards the 4 out of 6-year residency requirement . Only after an immigrant achieves PR status does the countdown clock begin for the four years he or she must spend in Canada.
Changes in ages from 18 – 54 to 14 – 64 for those who can take the citizenship exam and who must pass language tests mean more applicants must be able to prove their knowledge of both Canada's official language and civics questions pertaining to the country. These particular changes wrought by Bill C-24 the new Citizenship Act are ostensibly geared toward the hopeful citizen's preparedness to fully take part in Canada society.
The new, one-step, streamlined citizen-granting process gives citizenship officers the power to grant or deny a citizenship application. Admittedly, under the old system, more steps, and much duplication took place, but many who object to the new law worry that the increased power given to citizenship officers may adversely affect citizenship-granting decisions, or that explanations and reasons for denial will not be clear or fully forthcoming.
The new "intent to reside" requirement makes it easier for the Canadian government to revoke citizenship, especially in cases where misrepresentation on citizenship applications is suspected, even if no misrepresentation was intended on the part of the applicant.
Do You Need Help Regarding Bill C-24 and the New Citizenship Act?
Comprehending all requirements of the new amendments to Canada's Bill C-24 the new Citizenship Act, and knowing how to fulfill them, can feel overwhelming. Licensed, independent practitioners at VisaPlace can help with any immigration services you may require and assist you with achieving your immigration goals. We encourage you to schedule a consultation with us as soon as possible to answer any of your questions or concerns, and, most important, to maximize your chances of success.
The content and comments of this blog are not legal advise and and may not be accurate or complete. If you require legal advice, contact a licensed legal practitioner directly. If you post on this blog, you assume full responsibility for disclosing your identity to the public and VisaPlace nor its affiliates are not responsible for protecting your privacy nor your identity concerning your participation in our blog and you assume any risks in participating.
Customer Reviews
Migrating is a hard task for anyone. Finding a job is even harder. Once I got a job offer, things started moving rapidly. So, I called used VisaPlace (Niren and associates) to assist with the process. Rania and Richard deserve the utmost respect in getting the job done. They have been patient with me and some set backs. Very professional.! Hands down, money was well spent. Thanks Rania and Richard, you make an awesome team. You'll definitely have a repeat customer with me !! I was very impressed at how well they were organized and had a positive experience. Very good and professional work led to a successful outcome. I highly recommend using VisaPlace.
I'll like to say I had an awesome initial consultation with Rania Abboud. She was knowledgeable, made the initial process easy and understood my situation. I am excited and hopeful to continue consulting this company. You do a great job for immigrants. Also, Natalie Walcz was great, she handled my situation professionally. Great team. Definitely assets to your company.
Completely smooth process. Rania did a great job in my Canada work permit. The team is absolutely competent and knowledgeable. Alicea was so amazing and was able to answer any of my questions immediately. I had peace of mind throughout the application. I would recommend them to other friends looking for assistance with their applications.