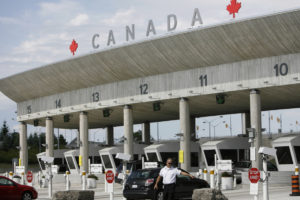 In order to visit, study or conduct business in Canada, people from many different countries need to apply for a visitor's visa (for a list of countries whose citizens who do and do not require a visitor visa click here). In Canada, a visitor visa is also called a Temporary Resident Visa or a Temporary Resident Permit.
There are two different types of visitor visas in Canada: single entry and multiple entry.
A single entry visitor visa allows the holder to enter Canada once. If the holder leaves Canada and wants to come back, they will have to apply for another one – except if they are traveling to the United States. The single entry visitor's visa is only valid for six months.
A multiple entry visa allows the holder to leave and re-enter Canada several times during the length of their visa's validity. The multiple entry visitor's visa is valid for a longer period of time than a single entry visa, which is only valid for six months. Each visa can be different, and the number of times you can enter Canada will be stated on the visa.
Single Entry vs. Multiple Entry Visitor's Visa in Canada
Whether a single entry or a multiple entry visitor's visa is best for you depends on your situation. If you are visiting family in Canada and are staying with them for the duration of your trip and not traveling outside of Canada or the United States, a single-entry visa is all you would need. But if you plan to travel between Canada and other countries, or could experience a family emergency and have to travel back to your home country and re-enter Canada later, you may benefit more from a multiple entry visa.
There are some benefits and drawbacks to each type of Canadian visitor visa which can be amplified by your personal situation, as well as your own personal preference. If you need help deciding which is best for you, contact us using the form on the right.
Update on Multiple Entry Visas: Good News!
Good news for those applying for Tourist Visas. CIC recently announced that it will be issuing multiple entry visas more often and will consider all TRV applications for multiple entry. This is great news and we are thrilled that CIC will be doing this. Of course you have to be eligible. For more information about multiple entry visas go here.