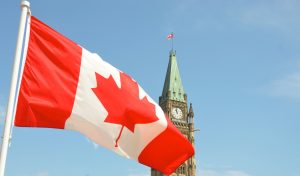 Dozens, maybe even thousands, of foreign-born applicants have found that their application for a Canada visa has been paused without any communication. Many immigrants apply without the help of an immigration lawyer which leaves their case completely at the hands of an IRCC immigration officer. Without the help of an immigration lawyer communication and transparency may not be as great as an IRCC immigration officer could be working on thousands of cases at the same time. Recently, it was discovered that many applications were missing and forgotten about under officer DM10032.
IRCC Immigration Officer vs. Immigration Lawyer
Several permanent residence (PR) candidates informed CBC News that they were assigned to an officer at Immigration, Refugees and Citizenship Canada known simply as "DM10032" (IRCC). Cases assigned to that officer have been processed since March 2020. They describe their ordeal as torturous and terrible, unable to make important life decisions while waiting for their applications to be processed quickly by Canada's immigration service. The entire procedure was predicted to take roughly six months prior to the epidemic.
"The last I've heard from my officer was around March 14, 2020. That was the last time that I saw that there was some action being done on my file," said Jibi Mathews, who's been waiting in India since November 2019.
CBC News reached out to the IRCC for a comment: "We do not comment on personal details," the department wrote. "The processing of an application involves more than one officer and applicants can be assured that their application is moving forward even if they have not received a specific update from IRCC."
Using an immigration lawyer is like another form of defense when it comes to supporting your immigration application. Unfortunately, the IRCC can be a black hole when it comes to communication and transparency. A hired immigration lawyer will be here for you throughout your entire case to provide updates, communication, status, required documents, and anything else needed to give you the best experience possible.
Do You Want to Immigrate to Canada?
If so, Contact VisaPlace today. All our cases are handled by competent and experienced immigration professionals who are affiliated with VisaPlace. These professionals consist of lawyers, licensed paralegals, and consultants who work for VisaPlace Legal, an award-winning immigration firm that adheres to the highest standards of client service.
Ready for the next step? Book your 1 on 1 consultation now or call us at 1-888-317-5770.
Have a Question related to your Immigration Needs?
Fill out the FREE Immigration Assessment form and get a response within 24 hours to see if you're eligible.
The assessment form should take approximately 5-7 minutes to complete. We will get back to you within one business day to let you know if we are able to help.