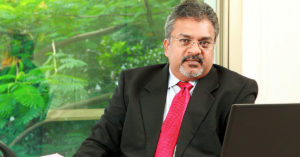 Despite improving relations with the United States, India suffered the highest number of US work visa rejections – a staggering 56 per cent over the last couple of years.
Between 2012 and 2014, India's L-1B visa denials rose well above the average 13 per cent for other countries whose citizens applied for a US work visa.
The data, collected from the US Citizenship and Immigration Services (USCIS) was published by the National Foundation for American Policy (NFAP), non-profit public policy organization based in Virginia.
US Work Visa Rejections in Other Countries
Looking at the data, the denial rates for countries such as China (22 per cent) and Mexico (21 per cent) were under half that of India's. For Britain, the rate was as low as 16 per cent, whilst Japan and Germany were 15 per cent.
Unlike the H-1B visa, L-1 visas do not have a yearly limit. Given that India is globally known for its specialized knowledge pool, the US government should provide the reasons for such a high number of rejections from India, while streamlining and providing clear guidance on the application process.
So, what could be the cause of these rejections? Is it the lack of guidance in the application process for Indian nationals, or something else? Well, let's take a closer look at the US work visa known as L-1B.
L-1B Work Visa 
The L-1B visa is a US work visa for non-immigrants which allows US employers to offer intra-company transfer to employees who have a specialized knowledge that is particularly required in the United States. In this case, Indian companies with US subsidiaries also fall under the umbrella of 'US employers'. The biggest participants in the L-1 visa program are Indian IT companies such as Infosys, TCS and Wipro. Employees who are transferred are allowed to stay in the United States for as long as five years.
Rejection rates have significantly increased since the global financial crisis back in 2007/2008, along with high US unemployment rates. Before 2008, the average US work visa rejection rate was under 10 per cent, but now it's around 35 per cent – with the Indian rejection rate one of the major factors for this increase.
Curiously, rejection rates are still on the rise, despite unemployment rates falling considerably in the United States.
A Failed Proposal
At the start of 2012, USCIS officials proposed new and improved guidelines that would review and bring definitions for the US work visa petitions up-to-date. However, as the report said: "The new proposed guidance never materialized and, based on reports from employers and attorneys, inconsistent decision-making, as well as high levels of denials and requests for evidence have continued."
According to some legal experts, US authorities seem to be doing a "balancing act" between protecting interests of the US workforce and also providing a concession to foreign workers.
Has Your US Work Visa Application Been Rejected?
Applying for a visa in any country can be daunting, and if you have been rejected, you may feel even more disheartened. Fortunately, we at Visaplace can help.
The first step towards a successful US work visa application is getting an assessment of your case. Fill out our free immigration assessment form and we will get back to you within 24 hours to discuss your US work visa eligibility and options.