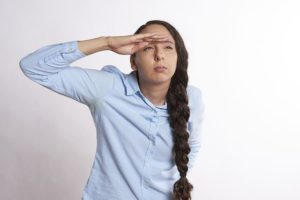 These days, there are many options when searching for an immigration lawyer in a large city like Toronto. Finding the right Canada immigration lawyer or attorney is important if you are to achieve your immigration and visa goals. The visa process can be very challenging and often requires the help of an immigration professional to get you though.
How to Find an Immigration Lawyer in Canada
If you are from Toronto or another large city or wish to move to one, your best bet would be to search for an immigration lawyer there. Here are some other tips to help you find a Canadian immigration lawyer.
You Can Ask For Referrals
This is the "old fashioned" way but generally very reliable. If you have friends and family whom you trust, you can ask them if they know of a reputable immigration attorney who can assist you. You may be surprised to learn who you know, will be able to give you some names
You can contact the Law Society of Upper Canada (LSUC)
The LSUC has a referral service that can put you in touch with an immigration lawyer based on your needs. The LSUC does not guarantee nor endorse any lawyer on their referral list but it can be a start in your search. You can visit the LSUC website here
You Can Search Online to Find a Canadian Immigration Lawyer
This is probably the most popular way of finding legal services. Online search makes up over 60% of inquiries from people looking for legal services. But beware! Just because a lawyer has a nice website does not mean that they are any good. You should always check out that lawyer by searching for what others have said about him or her. You can look up online reviews on Google, Yelp or other review sites. Again, be cautious about what you read. Some of these reviews may not be credible but overall this is a good way to get an idea of the quality of the lawyer.
Yellow Pages
Yes, the Yellow Pages and other print directories are still around. However, with the increasing popularity of the internet, print directories are becoming less and less relevant. Also the same advise applies to finding lawyers online. Just because their ad may be impressive does not mean they are any good. Do your home work.
Visit Your Community Centres
There are a lot of resources out there in your own communities. There are different organizations that deal with immigrants and immigration who are connected with lawyers. This is a great way to find help with your visa needs. In Toronto, there are hundreds of organizations that deal with immigration issues. One such organization is OCASI but there are others.
You've Found an Immigration Lawyer, Now What?
Well congratulations! If you find a lawyer you are comfortable with that is great. But your job is not over. It's very important to ask a lot of questions. Here is a video about what questions to ask.
Good luck in your search for a great immigration lawyer. As immigration lawyers ourselves we know how hard it can be!
Are You Looking for a Canada Immigration Lawyer?
VisaPlace.com was founded over 15 years ago by Michael Niren, "To provide clients with affordable, effective and expeditious immigration solutions." All of Niren & Associates' cases are handled by independent, licensed and award winning Canadian and U.S. lawyers who adhere to the highest standards of client service. If you are looking for an immigration lawyer, we are here for you.