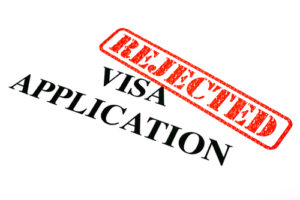 Every year, thousands of prospective applicants have their Canadian permanent residence applications rejected. This leads to countless cases of disappointment and unwanted stress for families who had their eyes set on relocating to Canada.
Canada is full of great opportunities for immigrants and skilled foreign nationals, but in order to get there, they first have to navigate the immigration system and the many forms and procedures that come with it. Below, we've put together seven reasons why your Canadian permanent resident application may be rejected.
1. Misrepresentation
The term 'misrepresentation' can be misleading, often implying a deliberate attempt to distort or conceal information. However, misrepresentation can come down to something as simple as not understanding a question, forgetting to add certain information to a form, or misunderstanding the instructions that are supplied with said form. Many cases of misrepresentation are completely avoidable.
2. A Missed Deadline
In order to expedite the immigration process, Citizenship and Immigration Canada (CIC) often implements deadlines for individuals to submit certain forms. However, missing just one of these deadlines could mean an application is denied. Because of this, it's vitally important that you know how and when to get hold of certain documents, and the dates they need to be completed and submitted.
3. Non-eligibility
Canada currently has over 60 different immigration programs, and the eligibility factors differ in each. These include factors such as your age, occupation, skill level, education, work experience, among others. It is crucial that you pay very close attention to the eligibility requirements for each of these programs to determine whether you are eligible before applying, otherwise it will be a waste of your time.
4. Failure to submit documents
Once you've applied for a permanent resident visa, CIC will provide you with an extensive list of documents that will be required to complete your application. It is your responsibility to locate and submit these documents to the right CIC office, along with the tracking number.
5. A Criminal Record
In order to make it through the application process, you must pass criminal background checks that include every country you've resided in for six months or longer, after the age of 18. This is meant to ensure immigrants are safe to enter the country and will not pose a health or safety risk for other Canadian residents.
Are you Interested in Applying for Canadian Permanent Residence?
Are you interested in applying for Canadian permanent residence? VisaPlace can help to get the application process started. We work with qualified immigration lawyers who adhere to the highest standards of client service. To get started, please fill out our FREE immigration assessment form and we will get back to you within 24 hours