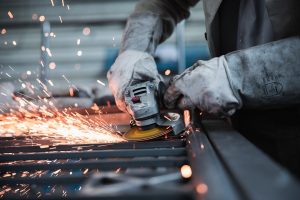 The pools for the 2023 season of International Experience Canada (IEC) were opened for new candidates on December 19th. Candidates who are eligible to participate in IEC 2023 can now create their profile online.
Immigration Minister Sean Fraser announced at a press conference in Banff that the International Experience Canada (IEC) program will begin on January 9, 2023.
There will be 90,000 spots available, a 20% increase from the previous year, for foreigners between the ages of 18 and 35 from the 36 participating countries.
What is the IEC program?
IEC is divided into three categories:
Working Holiday Visa: This visa is appropriate for those who wish to work for any employer in Canada. Candidates under this scheme are granted an open work permit. This means you can change jobs and locations while remaining in Canada.
Young Professional: In this category, applicants can gain Canadian work experience by working with a Canadian company. Candidates must have a legitimate Canadian job offer in order to apply. Due to the fact that this program provides an employer-specific work visa, you must work for the same company in the same location.
International Co-op: International students can complete an internship or work placement in Canada through this program. However, this is only true when there is a requirement.
How Do I Apply for the IEC 2023 Program?
When the 2023 IEC season begins on January 9, you will be able to complete the following tasks:
Submit profile: To be considered for an invitation, you must first submit a profile through your IRCC account. If you previously submitted a profile, you can use the same account, but you must create a new profile.
Get an invitation: To apply for a work permit, you must first be invited. A randomized lottery system is used to distribute invitations each week. The sooner you enter the pool, the more invitation rounds you will be considered for.
Fill out a work permit application: If you are invited, you have 10 days to accept or decline the invitation. If you accept, you will have 20 days to prepare and submit your application.
Once the season begins on January 9, candidates will be able to submit their profiles to the IEC pool. Invitation rounds usually begin in the weeks following the start of the season.
How to Prepare for an IEC Invitation
In the meantime, here are some things you can do to prepare for an invitation:
Police certificates: For countries where you have lived for six or more consecutive months since the age of 18, police certificates – also known as police clearances or background checks – must be provided.
Biometrics: IEC now requires the submission of biometrics, including fingerprints.
Resume: Prepare a resume that will help you land a job in Canada.
Look for jobs in Canada: Begin your job search before you even arrive.
Do You Need Help Preparing for the 2023 IEC Program?
If so, Contact VisaPlace today. All our cases are handled by competent and experienced immigration professionals who are affiliated with VisaPlace. These professionals consist of lawyers, licensed paralegals, and consultants who work for VisaPlace Legal, an award-winning immigration firm that adheres to the highest standards of client service.
Ready for the next step? Book your 1-on-1 consultation now or call us at 1-888-317-5770.
Have a Question related to your Immigration Needs?
Fill out the FREE Immigration Assessment form and get a response within 24 hours to see if you're eligible.
The assessment form should take approximately 5-7 minutes to complete. We will get back to you within one business day to let you know if we are able to help.