H-1B Visa Holders Help Increase American's Income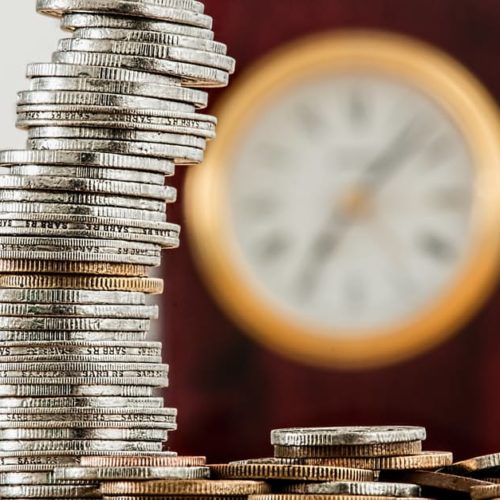 Over the years, immigration policies have both hurt and helped the United States economically. Recently, economist agreed that the increasing number of highly skilled foreign workers in the U.S. on a work visa will help incomes rise.
Immigration News: Economist say Immigrants with Advantaged Degrees Help Incomes Rise
During Donald Trump's campaign he kept going back and forth with whether he was going to change the H-1B visas. Eventually he did announce that H-1B visas will have more strict wage requirements to allow high-skilled foreign workers to obtain their visa. Economist have said that this change will ultimately harm domestic U.S. workers. The reason it will hurt domestic workers is because when the U.S. does not have the skill they need to complete a job they must look for foreign talent. Foreign workers are likely to boost the U.S. economy and overall increase income of U.S. workers as well.
The Panel of Economists Discussion
Recently, the University of Chicago Booth School of Business investigated with a panel of top economists the impact on domestic worker income. According to the respondents, 94 percent of the panel agreed that allowing employers to hire immigrants with advanced degrees would help raise wages of domestic workers. "What do economists anticipate would happen if U.S. companies were allowed to hire more highly skilled immigrants? All agreed that over time, welcoming these elite foreign workers would pay off." The panel held some of the best economist in the U.S. including economists from Yale University, Stanford University, Princeton University and the Massachusetts Institute of Technology. It also included Nobel laureates, John Bates Clark medalists, and former presidential advisers. On behalf of the panel, Yale Professor Larry Samuelson said "The ability to bring the best and brightest from throughout the world to our economy is a great resource." David Autor from Massachusetts Institute of Technology explained, "Much U.S. wealth comes from innovation, and foreign-born STEM workers are a huge contributor to that effort."
The Positive Impact and Risk of More Foreign Workers
President Donald Trump has put immigration as a central focus for his presidential campaign. He has expressed his great concern for highly skilled immigrants. Trump believes that using foreign skill to fill the void of local skill will hurt domestic workers. He believes that it will allow employers to undercut wages for domestic workers which would lower their income. Most economic experts say the opposite, they believe that there will be positive results in allowing immigrants with advanced degrees to work in the U.S. Although many experts say there would be positive results, there are risks. The Center for Immigration Studies Research Director Steven Camarota says "The hope is that these highly skilled people will drive innovation or be particularly entrepreneurial." The risk does come with whether employers are using the H-1B visas to their advantage against the intended purpose. Camarota explained that there are few jobs in science and engineering so by allowing more high-skilled immigrants it could create more competition for domestic workers. The spokesman for Federation for American Immigration Reform, Dave Ray, argued against Camarota by saying the country should completely decrease immigration while shifting a more skilled-base selection process, only allowing immigrants on a need basis. Ray explained his stand, "It would ensure that immigrants who enter will be prepared to compete and succeed in today's America. Their impact on the labor market will be diminished, however, due to their lower numbers and their higher skill levels will ensure less impact on the nation's strained social services."
There are some fields in dire need of foreign skill that they can not find here in America. The computer technology industry, for instance, has been the industry using the H-1B visa the most because there has been a shortage of domestic skill here in America. The computer technology industry has relied on the H-1B visa to fill the void of skill. Immigration has always been a topic that is highly opinionated. Although many people such as Dave Ray may believe that allowing more foreign skill in the U.S. is not what the country needs, economist experts have agreed that foreign skill helps increase the income of American people.
Are you interested in immigrating from India to Canada?
If so, Contact VisaPlace today. All our cases are handled by competent and experienced immigration professionals who are affiliated with VisaPlace. These professionals consist of lawyers, licensed paralegals and consultants who work for Niren and Associates an award winning immigration firm that adheres to the highest standards of client service.
Ready for the next step? Book your 1 on 1 consultation now or call us at 1-888-317-5770.
Have a Question related to your Immigration Needs?
Click here to fill out the FREE Immigration Assessment form below and get a response within 24 hours to see if you're eligible.
The assessment form should take approximately 5-7 minutes to complete. We will get back to you within one business day to let you know if we are able to help.
Source: http://www.insidesources.com/economists-overwhelmingly-support-immigrants-advanced-degrees/
The content and comments of this blog are not legal advise and and may not be accurate or complete. If you require legal advice, contact a licensed legal practitioner directly. If you post on this blog, you assume full responsibility for disclosing your identity to the public and VisaPlace nor its affiliates are not responsible for protecting your privacy nor your identity concerning your participation in our blog and you assume any risks in participating.
Customer Reviews
I hired them for my study permit application! I had been denied twice and thanks to them the 3rd try was a success. Lisa Inspektor was my main contact. She is Very nice and polite. I strongly recommend you to go with them! The money you're gonna spend is gonna be worth it
I had an excellent experience working with Visa Place, communicating with them was very easy. I initially tried to navigate my immigration issue personally, but it was much more efficient allowing everything to be handled by the experts. Thank you so much Sarah, Lauren, Natasha, and Sukhi for all of your help!
Thanks to Alicea and Rania for their excellent service. This is the 2 nd time we are using them and they have always delivered successful results, even where other law firms has been unsuccessful. Alicea has been especially helpful and available to address all our concerns. She has an excellent work ethic. We will be using them again and always recommend them to our friends.