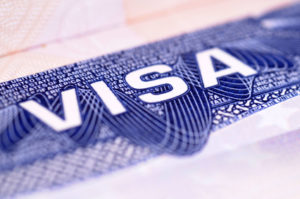 Now is the time to have an immigration lawyer prepare your H1B visa application for 2013
What is an H1B Visa?
An H1B Visa is a type of US work permit that allows foreigners to work "specialty occupations" for US employers.
The occupations that qualify for an H1B visa are usually highly skilled and require a University degree.
For more information on H1B visas and the H1B application process, click here.
The H1B Visa cap
Every year there is a cap or quota for the number of H1B visas given out. For last year (fiscal year 2012), there was a cap of 65,000 that filled up quickly. This year (fiscal year 2013) is expected to have about the same quota.
When can I apply for an H1B visa?
H1B visas for fiscal year 2013 will be accepted starting April 1, 2012. It is imperative that, if you want to apply for an H1B visa, you apply as soon as the US government begins accepting applications. In order to ensure your application is ready to be processed, speak to one of our immigration lawyers today by filling out the form to the right.