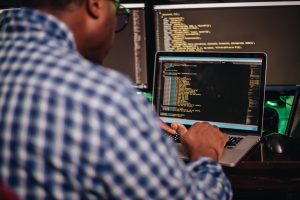 A Canadian government initiative aimed at attracting highly skilled technology professionals from the United States had to close its application process on the day following its launch due to reaching the maximum limit of applicants.
The application process of these work permits commenced on July 16, 2023, and by July 17, 2023, the program had already reached its capacity, attracting 10,000 applicants competing for the available permits.
Tech Strategy for Canada Open Work Permit for H-1B Holders
In the previous month, Sean Fraser, the former Immigration Minister, unveiled a fresh employment authorization designed for individuals holding H-1B visas in the United States. This move forms part of a broader strategy by the federal government to lure overseas talent.
H-1B visas allow foreign individuals to work temporarily within the U.S., particularly in specialized roles, many of which are in the technology sector.
While tech firms significantly increased their hiring activities during the pandemic, they have subsequently initiated substantial layoffs. Consequently, a considerable number of Canada open work permit H-1B visa holders find themselves urgently seeking new job opportunities to avoid having to depart from the U.S.
How Long Was The Tech Program Supposed to Be Open For?
According to the program's website, this temporary policy will be in effect for a year or until 10,000 applications are received, whichever occurs earlier.
The introduction of this program is a direct reaction to the significant workforce reductions experienced within the technology sector of the United States. Over the past several months, major corporations like Google, Microsoft, and Amazon have let go of hundreds of thousands of employees.
When the program was initially announced, Fraser highlighted that he was closely observing the developments in the U.S. and recognized them as a favorable "opportunity" for Canada.
Immigration, Refugees and Citizenship Canada noted that the substantial interest in the program underlines the appeal of Canada to highly skilled professionals. In an email statement, a representative stated, "When it comes to attracting international talent, we remain a top destination."
Are You Interested in Working in Tech in Canada?
If so, Contact VisaPlace today. All our cases are handled by competent and experienced immigration professionals who are affiliated with VisaPlace. These professionals consist of lawyers, licensed paralegals, and consultants who work for Niren and Associates an award-winning immigration firm that adheres to the highest standards of client service.
Ready for the next step? Book your 1 on 1 consultation now or call us at 1-888-317-5770.
Have a Question related to your Immigration Needs?
Click here to fill out the FREE Immigration Assessment form below and get a response within 24 hours to see if you're eligible.
The assessment form should take approximately 5-7 minutes to complete. We will get back to you within one business day to let you know if we are able to help.