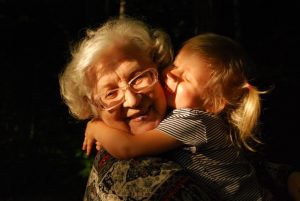 Beginning January 5, 2021, the IRCC started to hold it's 2020 Parent and Grandparent Program lottery. This lottery was originally supposed to take place in late 2020 but had to be delayed due to the Coronavirus pandemic, which took a toll on Canadian immigration as a whole.
A maximum of 10,000 applications will be issued and accepted for processing as part of the 2020 Parent and Grandparent program intake.
Those chosen for this lottery have 60 days to submit their sponsorship applications and supporting documents to IRCC. However, the IRCC has stated, "If you can't get a supporting document due to service disruptions from COVID-19, include an explanation and/or proof you can't submit it within the 60-day deadline in your application package. If you still don't have it after the 60 days, you'll get a 90-day extension."
The IRCC will launch another PGP lottery sometime later in 2021, but this time they plan to accept a total of 30,000 new applications.
Interested in Applying for the 2021 Parent and Grandparent Lottery?
Contact VisaPlace today. All our cases are handled by competent and experienced immigration professionals who are affiliated with VisaPlace. These professionals consist of lawyers, licensed paralegals, and consultants who work for VisaPlace Legal an award-winning immigration firm that adheres to the highest standards of client service.
Ready for the next step? Book your 1 on 1 consultation now or call us at 1-888-317-5770.
Have a Question related to your Immigration Needs?
Fill out the FREE Immigration Assessment form and get a response within 24 hours to see if you're eligible.
The assessment form should take approximately 5-7 minutes to complete. We will get back to you within one business day to let you know if we are able to help.