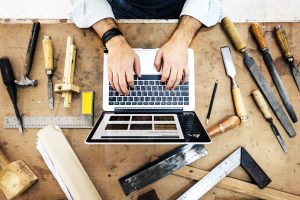 Recently there have been many changes and updates to Canada's immigration system as the country quickly tries to get back on track post-pandemic. As labor shortages reach an all-time high, many provinces in Canada are looking for workers to fill these jobs and are actively giving many foreign workers abroad the opportunity for a fresh start. As mentioned previously, the IRCC is updating the NOC code system which was implemented in November 2022. With this new update, there are now 16 new occupations added to the eligible list for Express Entry!
Related Article: NOC Codes Changing 2022
What Is Express Entry?
Express Entry is the most popular immigration pathway for those looking to use their work experience and skills to gain Canada PR. This system is managed by the IRCC who will assess each applicant's profile to determine if they'd be a good candidate for Canada PR through a number of factors.
Occupations That Became Eligible
With a lot of industries experiencing labor shortages country-wide, the IRCC has added 16 occupations that are now eligible through Express Entry through the NOC code update. This will open doors for many foreign workers interested in immigrating to Canada and some of those who are working entry-level jobs. These occupations include:
Payroll administrators
Dental assistants and dental laboratory assistants
Nurse aides, orderlies, and patient service associates
Pharmacy technical assistants and pharmacy assistants
Elementary and secondary school teacher assistants
Sheriffs and bailiffs
Correctional service officers
By-law enforcement and other regulatory officers
Estheticians, electrologists, and related occupations
Residential and commercial installers and servicers
Pest controllers and fumigators
Other repairers and servicers
Bus drivers, subway operators, and other transit operators
Heavy equipment operators
Aircraft assemblers and aircraft assembly inspectors.
Occupations That Became Ineligible
On the flip side, there were three occupation categories that became ineligible with this NOC code update. Those categories include:
Other performers
Program leaders and instructors in recreation, sport, and fitness
Tailors, dressmakers, furriers, and milliners
Are You Interested in Applying for Express Entry?
If so, Contact VisaPlace today. All our cases are handled by competent and experienced immigration professionals who are affiliated with VisaPlace. These professionals consist of lawyers, licensed paralegals, and consultants who work for VisaPlace Legal, an award-winning immigration firm that adheres to the highest standards of client service.
Ready for the next step? Book your 1-on-1 consultation now or call us at 1-888-317-5770.
Have a Question related to your Immigration Needs?
Fill out the FREE Immigration Assessment form and get a response within 24 hours to see if you're eligible.
The assessment form should take approximately 5-7 minutes to complete. We will get back to you within one business day to let you know if we are able to help.