Interested in Immigrating to Canada from Morocco?
Canadian Citizens of Moroccan descent, first-generation Morocco immigrants, or descendants of Morocco who immigrated to Canada are called Moroccan Canadians. 
The unofficial number of Moroccan Canadians living in Canada is around 104,000 people. Moroccans began arriving in Canada in the mid 1960s. The largest wave of Moroccan immigrants moving to Canada was in the late 1990s. There are several reasons so many Moroccans immigrate to Canada!
Moroccan Community in Canada
Moroccan immigrants have settled in several provinces in Canada including: Quebec, Ontario, and Winnipeg. Moroccan Canadians mostly live in Montreal and Toronto.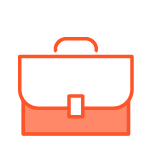 Working in Canada
Skilled workers immigrating to Canada may be eligible to apply for permanent residency under the Express Entry category. Within this program, one may apply under the Federal Skilled Worker Program, Canadian Experience Class, the Federal Skilled Trades Program, or one of the Provincial Nominee Programs (PNP). Each of these programs has unique requirements. Immigrants may also apply for visas as investors or entrepreneurs. Speaking to an immigration professional will be helpful in determining eligibility, as well as which program is best for each individual.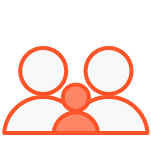 Family Sponsorship
Immigrants with family members in Canada who are permanent residents or citizens may immigrate under the sponsorship of these relatives. Therefore, having a parent, grandparent, child, or spouse in Canada may be beneficial to certain individuals hoping to migrate. Speak to an immigration professional to learn more about the family sponsorship pathway, and to help determine your eligibility.
Useful Resources for Moroccan Canadians in Canada