Interested in Immigrating to Canada from Kuwait?
As of 2011, about 2,240 Canadians claimed Kuwaiti ancestry, the majority speaking Arabic, English, and French. Formal diplomatic relations between Canada and Kuwait date back to 1965, and the two countries share a common interest in peace and security, humanitarian affairs, as well as trade and investment. Each of these factors plays a role in the strong foundation of their bilateral relationship. Many Kuwaitis in Canada are students who have chosen to study in Canada in pursuit of higher education, while others have immigrated for employment opportunities or to join family members.
Individuals who plan to move to Canada from Kuwait may do so through a variety of pathways. The two most common means of becoming a Canadian permanent resident are employment and family sponsorship.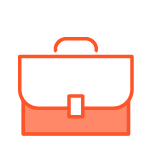 Working in Canada
Skilled workers coming to Canada from Kuwait may be eligible to apply for permanent residency through the Express Entry program. Within Express Entry are the following subcategories: the Federal Skilled Worker Program, the Federal Skilled Trades Program, Canadian Experience Class, and the Provincial Nominee Programs (PNP). An individual may also choose to migrate as an investor or entrepreneur. Hiring an immigration lawyer may be helpful in determining which program is best for each individual.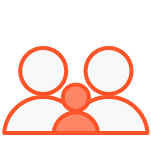 Family Sponsorship
Individuals who hope to receive Canadian permanent residency may also be eligible to do so through the sponsorship of a family member. If you have a parent, grandparent, child, or spouse who is a citizen or permanent resident of Canada, you may be eligible to migrate under their sponsorship. Speak to an immigration lawyer to learn more about family-class sponsorship, and if you are eligible to apply.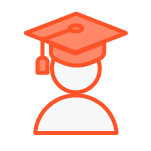 Study Permits
The US has the largest population of international students in the world. There are more than 1 million students choosing the United States to broaden their educational experience. If you are coming from a foreign country and wish to enter the US to attend a school then you will be required to have an F visa. The F1 visa covers University or college, high school, private elementary school, seminary, conservatory, or another academic instituion.
Useful Resources for Kuwaitis in Canada