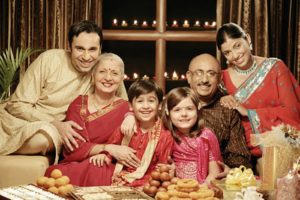 Type of Case:  Super Visa Application for A Parent
Details of the Super Visa Case:
The applicant is a citizen of Pakistan who has a son who is a permanent resident in Canada. The applicant's son recently had a new born child and as he and his wife both work very demanding and time consuming jobs, they were hoping to not only have his mother meet their newborn but also assist them in taking care of their child.
How the Firm Helped:
As the applicant was unaware of the significant ties she had to her home country, the firm carefully guided her in gathering the appropriate documents that would be conducive to the success of the application. Further, we worked closely with the sponsor to ensure that they met all the necessary requirements such as the low income cut off. After submitting, the firm followed up closely with the application and responded promptly to any requests by the visa office abroad.
Super Visa Application Approved:
The firm was successful in acquiring a three (3) year Super visa for the applicant much to the joy of the sponsors.
Testimonial: I would like to thank Mr. Giovanni, client service manager, to help me through The process to get super visa for my mother. I was extremely impressed How thorough and knowledgeable he was. I would definitely recommend Niren and Associate for higher results.