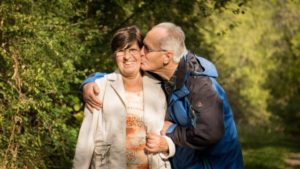 Every year, the Canadian Government offers forth 10,000 invitations for individuals to sponsor their parents and grandparents to Canada. This year, a new application intake process was introduced under which 10,000 individuals, after completing an online form, would be invited at random to submit a sponsorship application. The deadline to register for the 2017 pool was February 2017.
Immigration, Refugees and Citizenship Canada (IRCC) did not receive 10,000 valid applications by August 2017 for those who were selected, and therefore did not fill the quota of 10,000 sponsors. The government will now issue another round of invitations to potential sponsors, selected only from the pool of forms completed online by February. This excludes those who had already received invitations in February.
This is a second chance for individuals who did not receive an initial invitation after registering, as they will have another opportunity to be selected. Starting September 6th  and continuing throughout the week, invitations will be sent to potential sponsors who will be required to apply by December 8, 2017. To confirm selection, an individual can fill out the check if you were selected web form or look up their personal confirmation number to see if it is on the list of those selected. Those who are not selected in this second round will have the chance to apply again in 2018.
UPDATE: The above is an archived article. Learn more about the newest information regarding the Super Visa.
Do you want to immigrate to Canada?
Fill out our FREE online immigration assessment, and we will get back to you within 24 hours.
WE WANT YOUR FEEDBACK! 
Do you want to improve your CRS score?
Comment below, we want to hear your opinion hear your opinion.