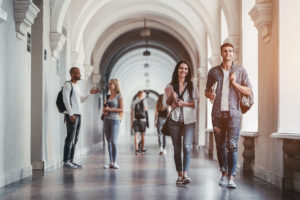 The Canada Emergency Student Benefit (CESB) announced that Canadian students will receive $1,250 a month from May to August but unfortunately, International Students can not receive this funding. Despite this, Canada took other measures to help those international students in Canada. The Canadian government removed the restriction of how many hours international students can work.
How Many Hours Can an International Student Work in Canada?
It used to be that all international students could only work a maximum of 20 hours a week while they are enrolled in a Canadian university or college. With the coronavirus outbreak and classes being canceled, Canada changed that there is no maximum hours for those students working in an essential service.
Essential Services can be put into these ten sectors:
Energy and Utilities
Information and Communication Technologies
Finance
Health
Food
Water
Transportation
Safety
Government
Manufacturing
If you are unsure if you job falls under one of these categories you can see if it falls into one of these catgories on the Guidance on Essential Services and Functions in Canada During the COVID-19 Pandemic.
This temporary change is active until August 31, 2020.
If you are an international student in Canada and work in one of the essential services you can work full time until August 31, 2020!
Can International Student Get CESB?
No, unfortunately. Canada is offering the CESB (Canada Emergency Student Benefit) funds for Canadian citizens only. Since International Students can not receive the $1,250 a month during the Coronavirus pandemic they are allowed to work full time. Canada lifted the restriction on hours that international students can work during the COVID-19/Coronavirus pandemic.
How Can I Become an International Student in Canada
Canada is currently accepting applications for the Fall Semester 2020. Now is the perfect time to get your application in before the flood of applications come in once the Canadian border opens up.
Book a consultation with a Canadian Immigration Professional to complete your Canada Student Permit application!