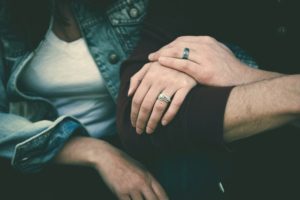 Spousal Sponsorship Canada
Canada's Liberal government wants to make it easier for sponsored spouses to become Canadians.
Immigration Minister John McCallum recently announced that Canada is eyeing a new system that would be closer to the American spousal sponsorship system. Instead of having to wait 2 years, spouses can get immediate permanent residence.
This is obviously great news for any new Canadians looking to start or build a family.
Conditional Permanent Residency
In an attempt to fight marriage fraud, the previous Conservative government enacted a conditional permanent residency rule that forced sponsored spouses to wait two years before obtaining permanent resident status. The average processing time for application hovers around two years, which means that the legislation effectively doubled the wait time for permanent residency to four years.
During the two years between arriving as a conditional resident and achieving status as a permanent resident, spouses faced deportation if the relationship broke down. According to Liberal MP Gary Anandasangaree, this created a situation that left "sponsored spouses, especially women, vulnerable and overly dependent on their sponsoring spouse."
In addition to adding lengthy wait times that appear to do little to address fraudulent marriage, sponsored spouses don't feel comfortable accessing vital services. This includes medical, police and organizations that help workers overcome on-the-job injuries or deal with employer abuse. Status as a conditional resident prevents people from speaking up in case their residency is rejected.
Bill C-6 Amends the Citizenship Act
Bill C-6 will amend the current Citizenship Act, and has been introduced by Mr. McCallum. This will focus on granting immediate permanent residency status when a successful applicant arrives in Canada. This isn't the only issue that the bill will seek to improve for immigration and residency processes.
Another big change that will likely take place is the reduction of processing times for initial applicants. Also, similar to the United States, the Canadian government must consider the best course to take for undocumented residents who have lived in the country for a long period of time, which Mr. McCallum has yet to address.
Legal Support For Sponsored Spouses
Are you interested in immigrating to the U.S. or moving to Canada? Contact VisaPlace today.
All our cases are handled by competent and experienced immigration professionals who are affiliated with VisaPlace. These professionals consist of lawyers, licensed paralegals and consultants who work for Niren and Associates an award winning immigration firm that adheres to the highest standards of client service.
Click here to book a consultation with an immigration professional or fill out our FREE assessment and we will get back to you within 24 hours