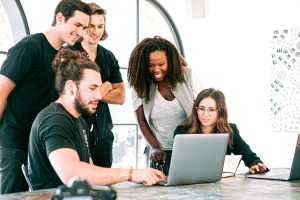 The Government of Canada continues to develop new possibilities for Canadian youth to travel overseas and learn about other cultures. The Canadian government also aims to create significant employment and life experiences for international youth in Canada.
The Honourable Patty Hajdu, who serves as the Minister of Indigenous Services and the Minister responsible for the Federal Economic Development Agency for Northern Ontario, together with His Excellency Roy Eriksson, the Ambassador of the Republic of Finland to Canada, have announced the signing of the Canada-Finland Youth Mobility Agreement.
What Will This New Agreement Do?
This agreement, set to take effect in 2024, will enable young individuals between the ages of 18 and 35 from Canada and Finland to work and travel in each other's countries through the International Experience Canada (IEC) program or its Finnish equivalent. The IEC program consists of three categories: Working Holiday, International Co-op (internship), and Young Professionals. Participants will have the opportunity to engage in the program for up to 12 months per category.
The agreement aims to strengthen the bilateral relations between Canada and Finland, which have a history of strong connections and shared values. In 2022, the two countries celebrated 75 years of formal diplomatic relations. By facilitating the participation of Canadian and Finnish youth, including Francophone and Indigenous youth, in the IEC program, the agreement seeks to foster cultural immersion, expand life skills, enhance future job prospects, and deepen social ties between the two nations.
Are You Interested in Canada's Youth Mobility Program?
If so, Contact VisaPlace today. All our cases are handled by competent and experienced immigration professionals who are affiliated with VisaPlace. These professionals consist of lawyers, licensed paralegals, and consultants who work for Niren and Associates an award-winning immigration firm that adheres to the highest standards of client service.
Ready for the next step? Book your 1 on 1 consultation now or call us at 1-877-296-0874.
Have a Question related to your Immigration Needs?
Click here to fill out the FREE Immigration Assessment form below and get a response within 24 hours to see if you're eligible.
The assessment form should take approximately 5-7 minutes to complete. We will get back to you within one business day to let you know if we are able to help.